Bourbon and Whiskey Reviews
ModernThirst.com's library of Bourbon and Whiskey reviews is one of the most extensive on the net, and growing regularly. Please feel free to browse through the most recent reviews below, or navigate directly to the label of your choice using table below.

 
Sign up for our newsletter to be notified regularly of new posts and reviews. If there is a particular whiskey you'd like to see us tackle, please contact and us we'll do our best to get to it! We're always pouring!  Cheers!
-The ModernThirst Team
Recent Review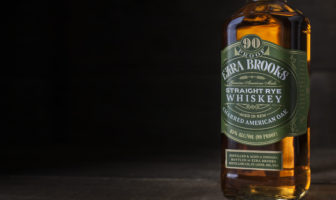 ModernThirst tastes and reviews Ezra Brooks Straight Rye whiskey from Luxco.
Recent Review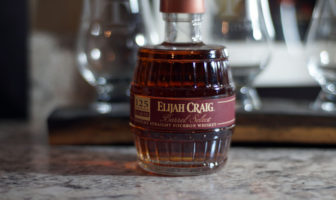 ModernThirst tastes a gift shop exclusive 125 proof bottling of non-age-stated Elijah Craig.
ModernThirst Whiskey Reviews
A sortable table listing all the reviews posted on ModernThirst.com. Click the score to read a full review and tasting notes.
| Whiskey | Family | Proof | Date Posted | Rating |
| --- | --- | --- | --- | --- |
| 1792 (formerly Ridgemont Reserve) | Barton | 93.7 | Mar-15 | 86 |
| 1792 Full Proof | Barton | 125 | Jun-16 | 91 |
| 1792 Full Proof Single Barrel (Kroger) | Barton | 125 | Nov-16 | 89 |
| 1792 Full Proof Single Barrel (The Bourbon Society) | Barton | 125 | Oct-16 | 94 |
| 1792 Sweet Wheat | Barton | 91 | Nov-16 | 89 |
| A Midwinter Nights Dram Act 2.9 Scene 710 | High West | 98.6 | Jun-15 | 90 |
| American Prairie | High West | 92 | Dec-16 | 88 |
| Ancient Age 80 | Buffalo Trace | 80 | Jun-14 | 75 |
| Ancient Age 90 | Buffalo Trace | 90 | Jun-14 | 79 |
| Ancient Ancient Age 10 Star | Buffalo Trace | 90 | Dec-14 | 80 |
| Baker's | Jim Beam | 107 | May-16 | 86 |
| Barterhouse | Diageo/New Bernheim | 90.5 | Jun-14 | 85 |
| Basil Hayden's | Jim Beam | 80 | May-14 | 82 |
| Bernheim Wheat Whiskey Small Batch (Comparison Review) | Heaven Hill | 90 | May-14 | 87 |
| Bernheim Wheat Whiskey (private barrel selection) | Heaven Hill | 90 | Jan-14 | 83 |
| Bernheim Wheat Whiskey Liquor Barn Private Selection | Heaven Hill | 90 | Apr-15 | 88 |
| Black Ridge | Barton | 90 | Jan-14 | 85 |
| Blade & Bow | Diageo | 90 | May-15 | 88 |
| Blade & Bow 22 Year | Diageo | 90 | May-15 | 90 |
| Blanton's | Buffalo Trace | 93 | May-14 | 89 |
| Blanton's Straight from the Barrel - #Barrel 928 | Buffalo Trace | 130.9 | Mar-17 | 90 |
| Booker's | Jim Beam | 127 | Mar-14 | 90 |
| Booker's Rye | Jim Beam | 136.1 | Jun-16 | 94 |
| Buffalo Trace | Buffalo Trace | 90 | May-15 | 88 |
| Bulleit 10 Year Bourbon | Diageo | 91.2 | Aug-14 | 88 |
| Bulleit Barrel Strength Bourbon | Bourbon | 119 | Apr-16 | 89 |
| Bulleit Bourbon | Diageo | 90 | Jun-14 | 86 |
| Bulleit Rye | Diageo | 90 | Jul-14 | 87 |
| Climax Moonshine | Climax | 90 | Jul-15 | NR |
| Col. E. H. Taylor, Jr. Single Barrel | Buffalo Trace | 100 | Jul-14 | 88 |
| Col. E. H. Taylor, Jr. Small Batch | Buffalo Trace | 100 | Feb-14 | 88 |
| Colonel E. H. Taylor, Jr. Barrel Proof (2014) | Buffalo Trace | 129 | Jan-15 | 92 |
| Coopers' Craft | Brown-Forman | 82.2 | Aug-16 | 84 |
| Double Rye! | High West | 92 | Jul-15 | 90 |
| Eagle Rare (2014 Label/Batched) | Buffalo Trace | 90 | Mar-15 | 84 |
| Eagle Rare (Pre 2014 Label, Single Barrel) | Buffalo Trace | 90 | Mar-15 | 89 |
| Eighteen 33 | Boone County Distilling | 90.8 | Feb-17 | 86 |
| Elijah Craig Barrel Proof (2014) | Heaven Hill | 134.6 | Aug-14 | 91 |
| Elijah Craig Barrel Proof (2016) | Heaven Hill | 139.4 | Sep-16 | 88 |
| Elijah Craig Barrel Select 125 | Heaven Hill | 125 | Apr-17 | 82 |
| Elijah Craig Small Batch (12 Year) | Heaven Hill | 94 | May-14 | 89 |
| Elmer T. Lee | Buffalo Trace | 90 | May-15 | 89 |
| Evan Williams (Black Label) | Heaven Hill | 86 | Jun-14 | 82 |
| Evan Williams Barrel Proof | Heaven Hill | 125 | Apr-14 | 91 |
| Evan Williams Master Distillers Select | Heaven Hill | 90 | Jan-16 | 88 |
| Evan Williams Single Barrel Vintage 2003 | Heaven Hill | 86 | Sep-14 | 88 |
| Evan Williams Single Barrel Vintage 2004 (Society selection) | Heaven Hill | 86 | Oct-14 | 89 |
| Evan Williams White Label | Heaven Hill | 100 | Jul-14 | 86 |
| Ezra B Single Barrel 12 Year | Luxco | 99 | Apr-15 | 88 |
| Ezra Brooks Straight Rye | Luxco | 90 | Apr-17 | 81 |
| Flatboat | Barton | 90 | Aug-15 | 87 |
| Forged Oak | Diageo/New Bernheim | 90.5 | Jun-14 | 89 |
| Four Roses LE Small Batch 125th Anniversary (2013) | Four Roses | 136.1 | Aug-14 | 96 |
| Four Roses LE Small Batch (2014) | Four Roses | 103.2 | Nov-14 | 92 |
| Four Roses LE Small Batch (2016) | Four Roses | 111.2 | Oct-16 | 93 |
| Four Roses Limited Edition Single Barrel (2014), OESF | Four Roses | 113 | Jul-14 | 95 |
| Four Roses Single Barrel | Four Roses | 100 | May-14 | 88 |
| Four Roses Single Barrel Private Selection Barrel Strength OBSV (Whiskey Women/Liquor Barn) | Four Roses | 110.4 | Feb-14 | 89 |
| Four Roses Single Barrel Private Selection Barrel Strength OESF (Liquor Barn) | Four Roses | 110.4 | Jun-14 | 94 |
| Four Roses Single Barrel Private Selection OESQ (Liquor Barn) | Four Roses | 118 | Jan-15 | 89 |
| Four Roses Small Batch | Four Roses | 90 | Aug-15 | 87 |
| Garrison Brothers Bourbon (Fall 2013 Vintage) | Garrison Brothers | 94 | Mar-15 | 83 |
| George Dickel 17 Year Tennessee Whiskey | George Dickel | 87 | Aug-16 | 77 |
| George T. Stagg, 2009 Bottling | Buffalo Trace | 141.4 | Mar-14 | 95 |
| Hancock's President's Reserve | Buffalo Trace | 88.9 | Jul-15 | 87 |
| Hartfield & Co. -The Gentleman Whiskey | Hartfield & Co. | 100 | Oct-15 | NR |
| Heaven Hill 6 Year Bottled in Bond (comparison) | Heaven Hill | 100 | Jul-14 | 86 |
| Heaven Hill Select Stock 2016 (126.4°) | Heaven Hill | 126.4 | Oct-16 | 91 |
| Henry McKenna Single Barrel Private Selection (Liquor Barn) | Heaven Hill | 100 | Apr-14 | 88 |
| I.W. Harper 15 year Bourbon | Diageo | 86 | Mar-15 | 91 |
| I.W. Harper Kentucky Straight Bourbon (4 years) | Diageo | 82 | Mar-15 | 84 |
| Jack Daniel's Single Barrel Barrel Proof | Brown-Forman | 132.3 | Dec-15 | 90 |
| James E. Pepper 1776 Barrel Proof Rye | James E. Pepper (MGP) | 114.6 | Feb-17 | 87 |
| Jefferson's Chef's Collaboration | Jefferson | 90 | Jul-15 | 84 |
| Jefferson's Ocean Voyage 3 | Jefferson | 90 | Jul-15 | 89 |
| Jefferson's Presidential Select 25 Year | Jefferson | 90.4 | Feb-14 | 84 |
| Jim Beam Double Oak | Jim Beam | 86 | Sep-16 | 88 |
| Jim Beam Harvest Collection Soft Red Wheat | Jim Beam | 90 | Oct-14 | 84 |
| Kentucky Tavern Bottled-in-Bond | Barton | 100 | May-15 | 85 |
| Kentucky Vintage | KBD/Willett | 90 | Nov-15 | 78 |
| Knob Creek | Jim Beam | 100 | May-14 | 86 |
| Knob Creek 2001 | Jim Beam | 100 | Jun-16 | 91 |
| Knob Creek Single Barrel Reserve | Jim Beam | 120 | Jan-14 | 90 |
| Lagavulin 8 Year Scotch | Lagavulin | 96 | Jan-17 | 88.5 |
| Lagavulin 12 Year Scotch | Lagavulin | 115.4 | Aug-17 | 87.5 |
| Lagavulin 16 Year Scotch | Lagavulin | 86 | Feb-17 | 91.5 |
| Lagavulin Distillers Edition (2015) | Lagavulin | 86 | Feb-17 | 92 |
| Larceny | Heaven Hill | 92 | Mar-14 | 86 |
| Lost Prophet | Diageo/GTS-Buffalo Trace | 90.5 | Jun-14 | 90 |
| Maker's 46 | Maker's Mark | 94 | Apr-16 | 87 |
| Maker's Mark | Maker's Mark | 90 | Apr-16 | 86 |
| Maker's Mark Cask Strength | Maker's Mark | 113.2 | Apr-15 | 90 |
| Maker's Mark Private Select Liquor Barn #1 | Maker's Mark | 110.1 | Apr-16 | 93 |
| Maker's Mark Private Select Liquor Barn #2 | Maker's Mark | 110 | Apr-16 | 92 |
| Masterson's Rye Whiskey | 35 Maple | 90 | Jul-14 | 82 |
| McAffee's Benchmark Old. No. 8 | Buffalo Trace | 80 | Jun-14 | 75 |
| Michter's Small Batch US*1 | Michter's | 91.4 | Mar-14 | 87 |
| Michter's Toasted Barrel Bourbon (2016) | Michter's | 91.4 | Apr-26 | 86 |
| Noah's Mill | KBD/Willett | 114.4 | Apr-14 | 89 |
| Old Bardstown Bottled-in-Bond | Willett | 100 | Sep-16 | 79 |
| Old Crow | Jim Beam | 80 | May-14 | 72 |
| Old Ezra | Luxco | 101 | Jan-17 | 87 |
| Old Fitzgerald Bottled in Bond | Heaven Hill | 100 | May-14 | 83 |
| Old Forester 1870 Original Batch | Brown-Forman | 90 | Jan-15 | 92 |
| Old Forester 1897 Bottled-in-Bond | Brown-Forman | 100 | Jun-15 | 90 |
| Old Forester 1920 Prohibition Style Bourbon | Brown-Forman | 115 | Feb-17 | 91 |
| Old Forester Birthday Bourbon 2014 | Brown-Forman | 97 | Nov-14 | 90 |
| Old Forester Birthday Bourbon 2016 | Brown-Forman | 97 | Oct-16 | 90 |
| Old Forester Signature | Brown-Forman | 100 | Jan-15 | 88 |
| Old Forester Single Barrel- The Bourbon Society selection | Brown-Forman | 90 | Jun-15 | 87 |
| Old Grand Dad BiB 100 (#BBBR) | Jim Beam | 100 | May-14 | 76 |
| Old Grand-Dad 114 | Jim Beam | 114 | Apr-15 | 86 |
| Old Taylor | Buffalo Trace | 80 | Jun-14 | 69 |
| Old Tub | Jim Beam | 100 | Dec-15 | 84 |
| Old Weller Antique (Liquor Barn) | Buffalo Trace | 107 | Mar-14 | 85 |
| Parker's Heritage 7th edition, Promise of Hope (2013) | Heaven Hill | 96 | Jul-14 | 93 |
| Parker's Heritage Collection 8th Edition Wheat Whiskey (2014) | Heaven Hill | 127.4 | Oct-14 | 95 |
| Parker's Heritage Collection 9th Edition Malt Whiskey (2015) | Heaven Hill | 108 | Sep-15 | 88 |
| Pikesville Rye Whiskey | Heaven Hill | 110 | Oct-15 | 92 |
| Rabbit Hole Bourbon | Rabbit Hole Distilling | 95 | Jan-17 | 85 |
| Rabbit Hole Rye | Rabbit Hole Distilling | 95 | Jan-17 | 86 |
| Rebel Yell Single Barrel 10 Year | Luxco | 100 | Sep-16 | 90 |
| Rittenhouse Rye Bottled-in-Bond | Heaven Hill | 100 | Jan-15 | 91 |
| Rock Hill Farms Single Barrel | Buffalo Trace | 100 | Jun-14 | 90 |
| Rowan's Creek | KBD/Willett | 100.1 | Mar-14 | 86 |
| Sazerac Rye ("Baby Saz") | Buffalo Trace | 90 | Oct-16 | 90 |
| Single Oak Project barrel 77 | Buffalo Trace | 90 | Sep-14 | 85 |
| Single Oak Project Barrel 175 | Buffalo Trace | 90 | Sep-14 | 90 |
| Smooth Ambler Old Scout 7 year Bourbon | Smooth Ambler | 99 | Aug-14 | 87 |
| Smooth Ambler Old Scout 8 year Bourbon | Smooth Ambler | 106.8 | Oct-15 | 86 |
| Smooth Ambler Old Scout 10 year Bourbon | Smooth Ambler | 99 | Aug-14 | 89 |
| Smooth Ambler 10 Year Bourbon- Old Line Private Barrel | Smooth Ambler | 120.6 | Mar-17 | 89 |
| Smooth Ambler Old Scout Rye Whiskey | Smooth Ambler | 99 | Aug-14 | 88 |
| Smooth Ambler Old Scout Single Barrel Cask Strength Bourbon | Smooth Ambler | 119.8 | Oct-14 | 88 |
| Smooth Ambler Old Scout Single Barrel Cask Strength Rye Whiskey | Smooth Ambler | 124.42 | Aug-14 | 92 |
| Stagg Jr. (2014) | Buffalo Trace | 134.8 | Mar-14 | 94 |
| Tap 357 | Tap Spirits | 80 | Apr-17 | NR |
| The Gifted horse | Diageo | 115 | Feb-16 | 82 |
| The Quiet Man 8 Year Single Malt | Luxco/Niche Spirits | 80 | Feb-16 | NR |
| The Quiet Man Traditional Blend | Luxco/Niche Spirits | 80 | Feb-16 | NR |
| Very Old Barton Bottled in Bond | Barton | 100 | Mar-14 | 83 |
| Very Special Old Fitzgerald 12 year | Heaven Hill | 90 | Mar-14 | 88 |
| Virginia Gentleman Small Batch | Smith Bowman | 90 | Mar-14 | 75 |
| W.L. Weller Special Reserve (Liquor Barn) | Buffalo Trace | 90 | Mar-14 | 80 |
| Wathan's Single Barrel Bourbon | Charles Medley | 94 | Jul-16 | 84 |
| Whoop & Holler | Diageo | 84 | Sep-16 | 84 |
| Wild Turkey 101 | Wild Turkey | 101 | Dec-15 | 88 |
| Wild Turkey Kentucky Spirit - Bourbon Society Selection | Wild Turkey | 101 | Mar-14 | 90 |
| Wild Turkey Rare Breed 112.8° | Wild Turkey | 112.8 | Aug-2016 | 86 |
| Wild Turkey Russell's Reserve 6 Year Rye | Wild Turkey | 90 | Feb-16 | 82 |
| Wild Turkey Russell's Reserve Single Barrel Private Selection (Westport Whiskey & Wine) | Wild Turkey | 110 | Mar-14 | 89 |
| Willett Family Estate 4 Year Rye | KBD/Willett | 110 | Mar-14 | 90 |
| Willett Family Estate Single Barrel 8 Year (Liquor Barn) | KBD/Willett | 119.6 | Mar-14 | 88 |
| Willett Family Estate Single Barrel 10 Year (Westport Whiskey & Wine) | KBD/Willett | 126.2 | Mar-14 | 93 |
| Willett Pot Still Reserve | KBD/Willett | 94 | Mar-14 | 87 |
| Willett XCF Version 1.0 | KBD/Willett | 103.4 | Mar-14 | 84 |
| William Larue Weller (2013) | Buffalo Trace | 110 | Mar-14 | 94 |
| Woodford Reserve Double Double Oaked | Woodford Reserve | 90.4 | Mar-14 | 89 |
| Woodford Reserve Sweet Mash Redux | Woodford Reserve | 90.4 | Mar-14 | 78 |
| Yellowstone Limited Edition (2016) | Limestone Branch | 101 | Dec-16 | 89 |
| Yellowstone Select (2016) | Limestone Branch | 93 | Nov-16 | 89 |