You can follow us on Twitter at @Modern_Thirst, check out our Facebook Page and find us on Instagram as @ModernThirst.
Let's face it: drinking is a hobby…and an art…and a way of life.  In some circles, it's also a sport.  That would make us athletes.
ModernThirst is all about a quality experience. Whether you're looking for the best money can buy, or just the best you can reasonably afford, we want to make sure you have all the information you need when choosing your next whiskey. So sit back, put your feet up, and raise a glass with the ModernThirst community!
ModernThirst is the brain child and passion of Bill Straub and Matt Gates.
---
Bill Straub, Editor-in-Chief, Co-Founder
Bill is the Co-Founder, Editor-in Chief, and official Bourbon-o-Phile for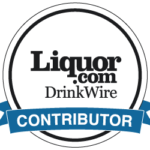 ModernThirst.com, and the President and Chief Blending Officer for Four Gate Whiskey Company. He is a native of Louisville, KY in the heart of Bourbon Country. He attended the University of Kentucky in the mid to late 1990s. He has also been published on Liquor.com. He has conducted various bourbon and whiskey tastings in cities across the country, and consulted for multiple national labels. He is married with two daughters, and lives in east Louisville. You can follow him on Facebook and Twitter @BillStraub and email him at [email protected].
---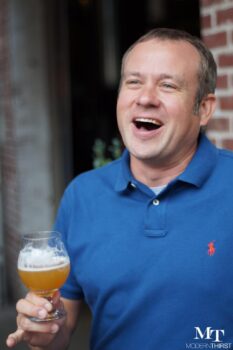 Matt Gates, Biermeister, Co-Founder
Matt is the Co-Founder and Resident Beermeister of ModernThirst.com.  He was born and raised on the west side of Cincinnati. From his humble beginnings as a Burger Light and Hudy Delight drinker, he has developed a palate for some of the America's best beer, bourbon and wine. He has enjoyed visits to the Kentucky Bourbon Trail, and countless breweries. In 2013 he became more serious about homebrewing, and has hopes to continue to expand his brewing hobby. Matt resides in Cincinnati with his wife and two daughters. Twitter @GaterMatt, email [email protected].
---

Wes Jolly, Senior Staff Writer
Wes is our Senior Staff Writer for ModernThirst specializing in world whisk(e)y reviews. Tha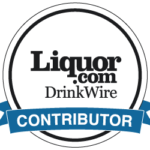 t makes him the Scotch and all non-American whiskeys aficionado.  But don't pigeonhole him, because he's into the American whiskeys, too.  He was born and raised in Darlington, South Carolina and attended college at the United States Air Force Academy.  After flying helicopters for the Air Force and teaching at the Air Force Academy, he retired in beautiful Colorado Springs, Colorado, after twenty years of military service.  He now works in public school education, is married with three children, and leads the monthly Proper Pour Whisk(e)y Club.  You can follow him on Twitter @WesModernThirst and e-mail him at [email protected].
---
Nick Krieger, Staff Writer
Nick focuses mainly on reviews of whiskey. Nick is a veteran writer about all things spirits, an avid brewer of craft brews, and self-proclaimed whiskey fanatic from Houston, TX. He had written for close to a decade about spirits for Examiner.com but is also a systems administrator by trade in the field of IT. He's been spotted at several high-profile tasting events all over Houston, and has made tons of friends in the beer, wine, and spirits world over the years. He is married with two sons, and currently resides in the Houston suburb of Tomball. You can follow him on Twitter @fykusfire.
---
Krissy Raque, Contributing Writer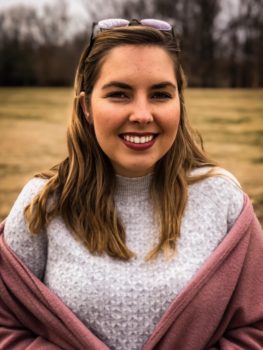 Krissy is a freelance writer and content marketer hailing from Louisville, Kentucky. She graduated from Centre College in 2014 and worked as a marketing manager for a nonprofit before pursuing writing full-time. She has a passion for all things bourbon-related and loves developing recipes and frequenting new restaurants. Follow her on Instagram @krissyraque or email her at [email protected]
---
Timothy Van Riper, Contributing Writer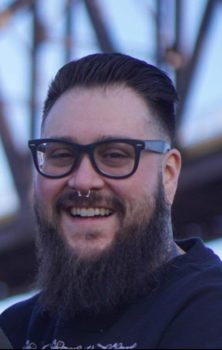 Timothy lived in Southern California most of his life and although he drank bourbon for good amount of those years, it wasn't until he moved to Louisville that he really jumped into bourbon head first.
He's always been incredibly fascinated with what bourbon has to offer and what goes into making a great bottle of whiskey; from the earth that birthed the beautiful oak for its barrels to the grain that shines through when it first hits your lips. He wants to learn everything there is to know… and then drink it.
You can Follow him on instagram @BeardedBourbonGuy
---
UberChuck, Contributing Writer

Charlie Nunnely, or "UberChuck," is a New York City contributor for ModernThirst.  Born and raised in Cincinnati, Chuck's love for craft beer, quality spirits, and fine foods have evolved as he has moved from city to city. From Cincinnati, he ventured north and found himself in Chicago, drinking local brews and seeking unique cocktails as the industry itself underwent a transition of its own. Six years later, the Big Apple came calling with a revolution of microbreweries popping up on every corner. The revival in distilleries also peaked Chuck's interests as the prohibition era laws came off the books and local, small batch distilleries became legal in NYC once again. Combine New York's ever-strong culinary options, the burgeoning craft beer & spirits scene with Chuck's new interest in home brewing, and it becomes the perfect playground for unique experiences involving some of his favorite passions. He currently resides in Astoria, NY with his wife, Jen, and dog, Eleanor.
---
All material presented on this site is the property of Modern Thirst LLC.