I know, I know.  We attend the biggest, baddest, bestest (sue me) bourbon event of the year right here in Louisville and a full two days with no review of the actual event?  Real life beckons.  So while we sort out what we actually remember versus what is a bourbon-induced hallucination, here's some of the tastings we were treated to on the Media Tour.  UPDATE:  A Review of the Main event is online!
---
Four Roses:
The original plan to visit the distillery fell through thanks to Old Man Winter and his massive snow falls, but Four Roses setup a tasting for us at an after party that was phenomenal.  Aside from their host of barrel strength single recipe bourbons, they had the 2012, 2013, and 2014 Small Batch Limited Editions, plus the 2013 and 2014 (last ever) Single Barrel Limited Editions.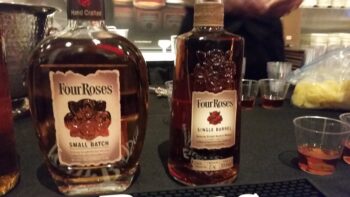 ---
Barton 1792:
This was a treat for me, since I'd never been to the distillery, and have only had passing tastes of their whiskey.  The whiskey we pulled straight from the barrel was life changing.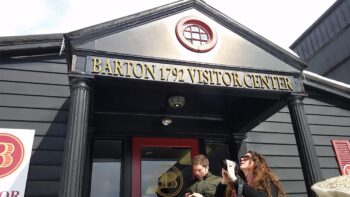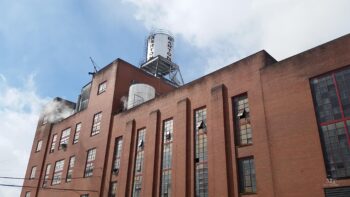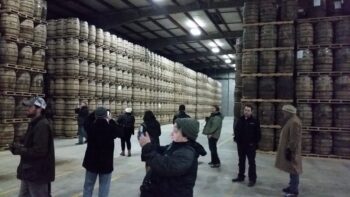 ---
Jim Beam (led by Fred Noe):
There are few things in life that are certain.  Foremost amongst them is the fact that any amount of time spent listening to Fred Noe will be a highlight of your week.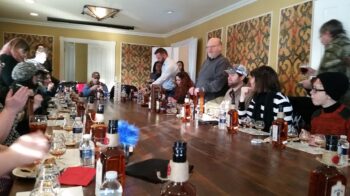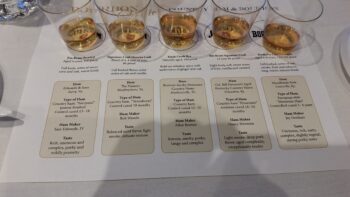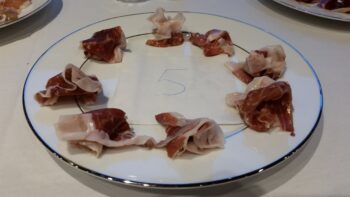 ---
Stitzel-Weller/Bulleit:
Ah, the historic Stitzel-Weller.  Great tour, despite frigid weather in the warehouse.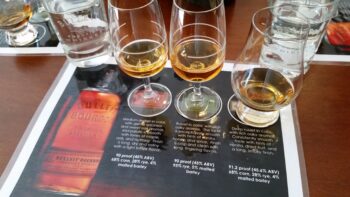 ---
Woodford Reserve (Hosted by Chris Morris):
Again, Old Man Winter kept us from braving the roads to the Woodford Distillery in the tour bus, but that didn't stop Master Distiller Chris Morris from meeting us at St. Charles Exchange in Louisville to guide us through a private tasting of his whiskeys.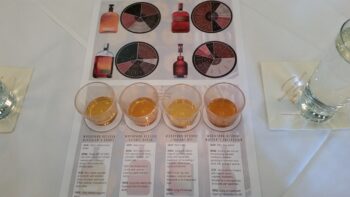 ---
Buffalo Trace:
Always one of the greatest tours on the planet, the back stage look at production and bottling facilities was awesome, and the visit to warehouse X was great.  The tasting was superb as well.  I tried my hand at vatting the new makes.  I don't recommend that.  But a vatting of their new make with 3 year old 100% corn whiskey was outstanding.  No word yet on whether or not Buffalo Trace is planning to hire me to vat whiskey for them.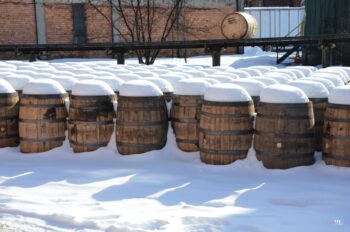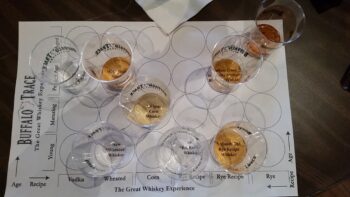 ---
Evan Williams Experience:
My favorite distillery because it's so close to my office, we had the privilege of being led on the tasting by not one, but THREE master distillers From Heaven Hill.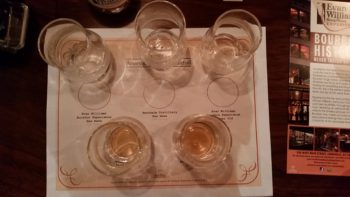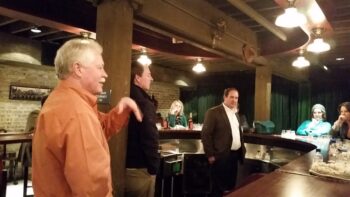 ---
Town Branch:
This was my first visit to Town Branch Brewstillery, home of Town Branch Bourbon and Kentucky Ale.  The new Rye Barrel IPA was very tasty.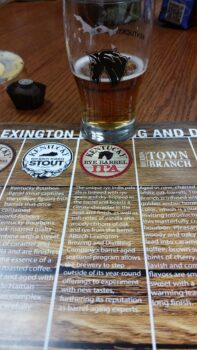 #OC4L