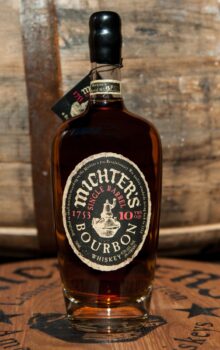 Michter's announced today that the 10 and 20 year bottlings of their product will be available this December.  Retail price will be $120 for the 10 year and $600 for the 20 year.
You read that right.  $120 for the 10 year.  Now, I like the 10 year version of this whiskey.  All the releases have been good, with some bordering on outstanding.  The 20 year is actually tasty, though it's past it prime at that age.
But just for comparison purposes, the following bourbons are all 10 years old or more, and priced
well

below $120:
Elijah Craig Small Batch- 12 Years
I.W. Harper 15 Year
Eagle Rare- 10 Years
Bulleit 10 year
Russell's Reserve 10 Year
Henry McKenna Single Barrel Bottled-in-Bond- 10 Years
Very Special Old Fitzgerald- 12 Years
Weller 12 Year
Forged Oak- 15 Years
Old Rip Van Winkle – 10 Years
Van Winkle Special Reserve Lot B – 12 Years
The following are 20+ year old Bourbons that
aren't even in the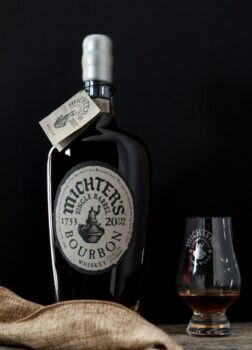 neighborhood

of a $600 retail price:
Barterhouse- 20 Years
Rhetoric- 20 & 21 Years
Blade & Bow- 22 Years
Van Winkle Family reserve- 15, 20, and 23 Years
Lost Prophet – 22 Years
Just Sayin'
---
Source: PR Newswire
Long-Awaited Release of Michter's 10 Year and 20 Year Bourbons
LOUISVILLE, Ky., Nov. 17, 2015
LOUISVILLE, Ky., Nov. 17, 2015 /PRNewswire/ -- Michter's Master Distiller Willie Pratt has approved the release of Michter's 10 Year Single Barrel Bourbon and 20 Year Single Barrel Bourbon to the company's distributor network for sale this December. This will mark the first release of the 2015 bottling of these two coveted expressions.
Nicknamed "Dr. No" by the Michter's sales force due to his frequent refusal to release whiskeys before he believes they have sufficiently matured, Mr. Pratt is a stickler for quality. Says Pratt, "These two bourbons were set for release at the beginning of this year, but I held them back for a bit more aging. I wanted them to be just right."
The suggested U.S. retail price per 750ml bottle of Michter's 10 Year Bourbon is $120 and the suggested U.S. retail price per 750ml bottle of Michter's 20 Year Bourbon is $600.
Contact: Joseph J. Magliocco 
502-774-2300 x580  


[email protected]