Saturday, December 5th, is the 82nd anniversary of Repeal Day! We're celebrating, and so can you!
On December 5th, 1933, State Conventions voted to approve the 21st Amendment to the U.S. Constitution.  The 21st Amendment repealed the 18th Amendment, which prohibited the "manufacture, sale, or transportation of intoxicating liquors within, the importation thereof into, or the exportation thereof from the United States and all the territory subject to the jurisdiction thereof for beverage purposes is hereby prohibited."  Thus ended the 13 year national nightmare commonly known as prohibition.  Today, December 5th is celebrated as Repeal Day!
CONTEST!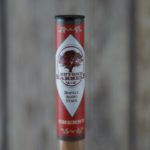 On December 5th, 2015, tweet a photo of your repeal day celebration- whether it be a single pour, a cold bottle, or a full-blown party.  We'll select our favorite to receive a Beyond Barrels Cherry Wood Bottle Aging Stave free of charge!  The Winner will be contacted via Twitter.  Simply tweet your photo with the hash tag #RepealDayMT2015 to enter. So let's see those photos!
Cheers!