You may have noticed a lack of posts from me in the past week. My apologies. Sometimes real life gets in the way of running a Beer & Booze site.  Lucky for us, Matt was ready to roll with some great content all week.  Great work, Gater!
I spent the last week either working in, or traveling to and from Hyderabad, India. It's my second trip to Hyderabad, so drink options weren't exactly a surprise.
What were those drink options, you ask? Beer, scotch, and Indian wine. Yes, India makes wine. Yes, it tastes exactly like you might expect Indian wine to taste.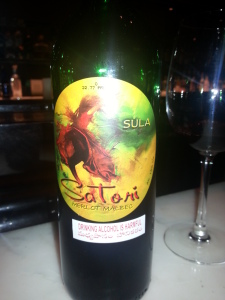 The beer selection was sparse as well, though I've enjoyed Kingfisher quite a bit both times I've traveled to India. Kingfisher Premium is a nice lager, similar to a Stella, I suppose.  It's refreshing and tasty and goes down very smooth in the hot and humid Indian climate.  You can find it in many stores in the U.S.  If you haven't tried it, give it a shot.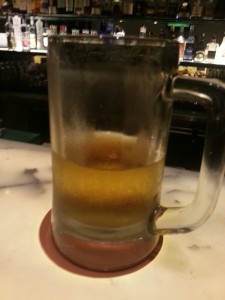 We did visit the Heart Cup Café, a local karaoke bar that defied all explanation in its wonderful cheesiness.  It served Budweiser exclusively.  While that's disappointing, the entertainment was second to none.  You haven't lived until you hear locals rapping Eminem.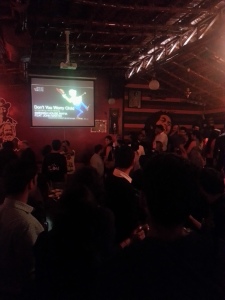 On the liquor side, the only American Whiskey I saw as Jack Daniels.  Ugh.  Pass.  Scotch lovers would be in heaven, as there seemed to be an abundance of nice Scotch at good prices.  I tried a Teacher's 50, a single malt scotch bottled to commemorate 50 years of Indian Independence.
But I'm back stateside, and ready to dive into some reviews.  Tomorrow is my birthday, and what better way to celebrate 39 years of life than with Old Forester Birthday Bourbon?  I whiffed on this release this year, but luckily, a buddy of mine from college came through and sent me a bottle while I was away (Thanks, Justin!)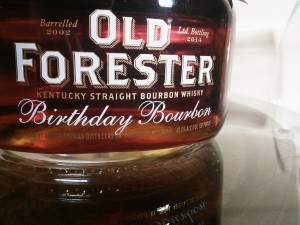 So I'll be opening that tomorrow, and posting a review shortly thereafter.
Also, I've added a couple more bottles to the queue.  I've picked up bottles of Makers Mark Cask Strength, Kentucky Vintage, and Ancient Ancient Age 10 Star, among others, so I expect them to be ready for review soon.
Until then, Cheers!  It's good to be home!