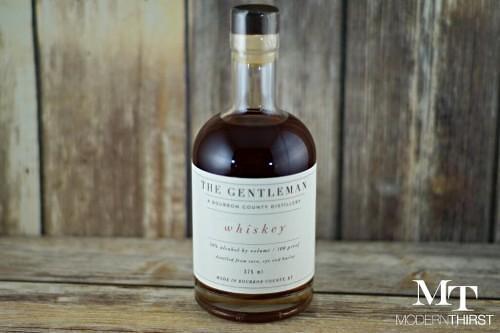 When a distillery opens in Bourbon County for the first time since prohibition, whiskey geeks take notice. 95 years with no distillery.  I mean, it's called BOURBON County.  How could there be no bourbon distilled there?
Enter Hartfield & Co. (Formerly 'The Gentleman' distillery.)  The brain-child of Andrew Buchanan and Curtis Mackley, Paris, KY locals, The Hartfield & Co is the first Bourbon County entrant into the surging ranks of "craft distillers."  What is a craft distillery?  I guess whatever you want it to be.   In this case, it's small batches of product made using locally sourced ingredients.
So the difference, really, is in scale.  Most of the grains used by Heaven Hill, for example, (aside from the Rye, which grows best in cooler climates such as Canada), is sourced from family owned farms within 300 miles or so of the distillery.  Unlike Heaven Hill, Hartfield & Co isn't using that grain to pump out thousands upon thousands of barrels of whiskey on a monthly basis.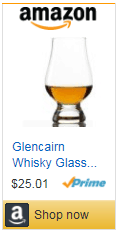 Still, it is with great interest that some early releases of product from Hartfield & Co. has begun to hit the market.  Thus far, I've seen the white dog (unaged, clear distillate) and a whiskey hit the market.  ModernThirst obtained a bottle of the Whiskey, and we were eager to try it.
But I had reservations.  First, the distillery is quite young, having begun operations only a year ago.  And the bottle staring at me looks remarkably dark.  How does one get a whiskey that is only a year in the barrel to look as dark as one that is 7, or even 8 years old?  My suspicions are that the barrels or aging techniques were non standard, or there is some artificial coloring in the whiskey.  As this is not "Straight" whiskey, that's permitted, though I'd say it's not a preferred process from a consumer standpoint.
Another worry is the statement on the back label:
Our whiskey is bottled at a crossroads in its aging process, giving a nod to its beginnings and a taste of its final stage.  Using the same mash bill as our bourbon, it gives you a chance to taste this middle step in the sport of a spirit changing from white whiskey to finished bourbon.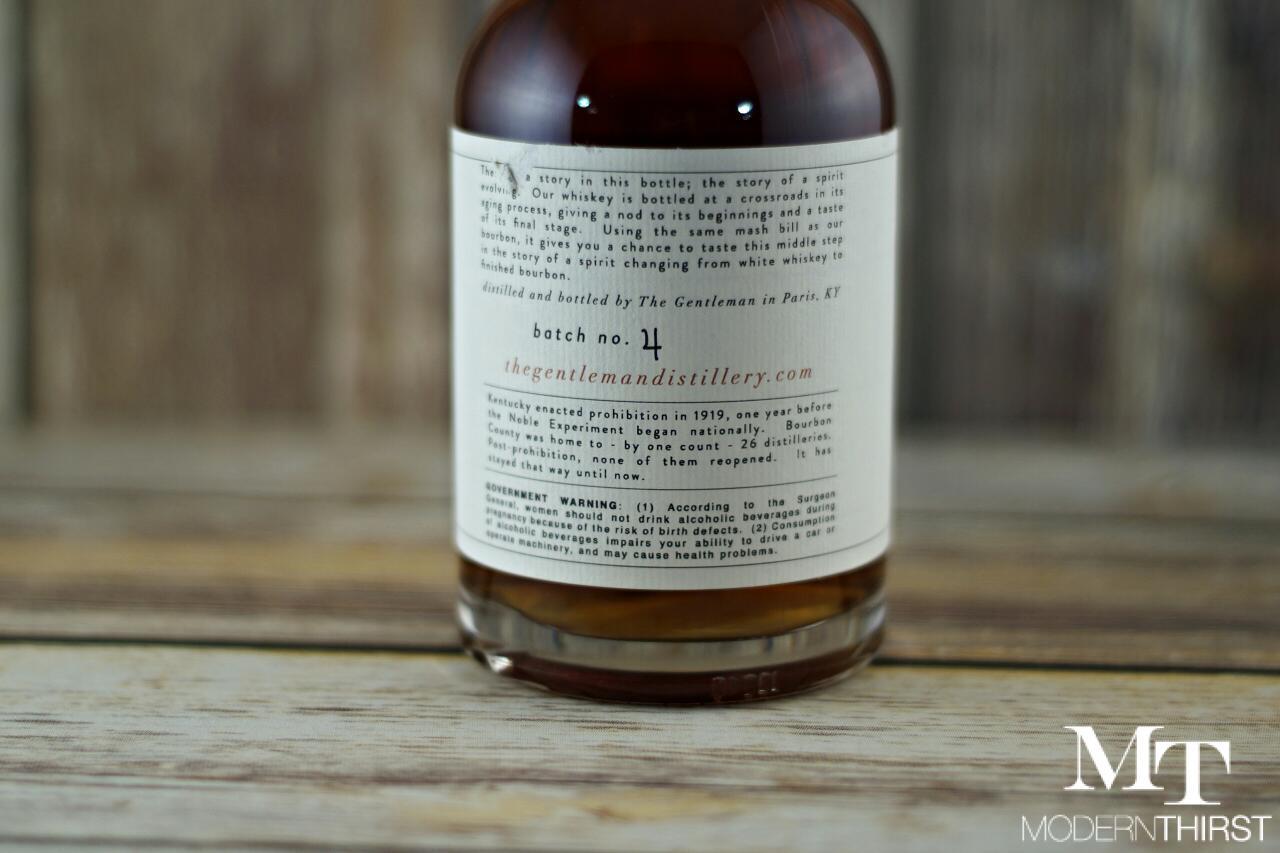 So…wait…what we're actually getting is a whiskey that isn't finished?  Is that like a restaurant sending a slightly cooked chicken breast to the customer so they can taste the middle stage between salmonella-inducing raw chicken and a piece of KFC extra crispy?  I kid.
To answer my questions, I reached out directly to the source.  I got a reply pretty quickly from Andrew Buchanan at Hartfield & Co.  Much to my relief, he confirmed that no artificial colors or flavors are added to the bottle.  In fact, it meets the legal definitions of bourbon, but they label it as whiskey by choice.  The whiskey is bottled as close to 1.5-2 months old as possible, and the coloring comes from the use of smaller barrels- in this case, 5 gallons.  The smaller barrel sizes allow a greater wood-to-alcohol ratio than a standard 65 gallon barrel.  So they get more color more quickly.
He also provided some interesting stats.  The proof coming off the still is 123.5º, and it comes out of the barrel between 115º and 120º.
Tasting:
This is batch no. 4.  We popped the top and poured into a Glencairn.  The whiskey is incredibly dark for a whiskey only 1.5-2 months old.  That speaks to the barrel size.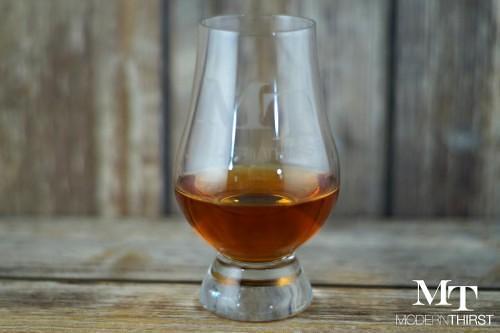 The nose betrays the age, however.  It is ripe with young, corn-forward whiskey, very white-dog in character.  There are some hints of promising rye spiciness that might turn into something special after a few years of aging.  It is bottled at 100 proof, which I applaud.   That will lead to a stronger alcohol profile than a typical 90 proof white dog from another distillery.  If this is continued through the final aged product some years down the road, it will be much appreciated.
The taste, like the nose, screams white dog.  A poster on Twitter explained his take as "mezcal," which I can't really argue.  But there is an underlying caramel flavor that, again, seems surprisingly strong for so young a whiskey.  It can't overcome the young corn alcohol, but it's strong.  There are some fairly powerful menthol or black licorice flavors as well.
The finish is really long, with a raw corn-fed alcohol burn throughout.  The black licorice continues as the  complimenting flavor.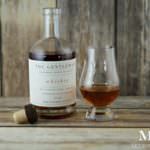 The end result is something that has no place as a regular sipper.  But then again, the back label clearly states that's really not the purpose of this bottle.  It's a chance for consumers to taste it in a stage in its process they wouldn't normally taste.  So, basically, it should fit in a vertical tasting done for educational purposes as a bourbon seminar.  Buchanan echoed that in his response to me:
We decided to call it whiskey instead of bourbon, even though it meets all the criteria, because it represents an middle step in our aging process.  A bottle between our white whiskey and finished bourbon to help guide your palate through the transition.  I always felt like if you had a bottle of white and a bottle of bourbon, the two are so drastically different that you could not tell one was ever the other.  This half step helps to remedy that.  It is supposed to taste young, which you are getting.  But it is already starting to pull some of the big notes of bourbon at it's young age.

-Andrew Buchanan, Hartfield & Co.
I can't give this a rating as I would a regular finished whiskey.  As a drink, it just isn't up to snuff to even chart on the scoring system, which we score without consideration to price.  So here's my final recommendation:  Unless you're conducting educational sessions on the aging process of bourbon, or unless you have a desire to taste something one time at this very early stage in its development, this product is simply not for you.  It doesn't taste good.  It shouldn't taste good. If you're curious to taste a whiskey at this early stage, it's there for you at $19.99 for a 375ML bottle.
But at the risk of adding to future hype, I hold out great hope for this distillery.  I hold out great hope for this distillate.  It has potential to be very good, and the distillery has potential to be a very successful operation.  As for this bottle, It's a curiosity, but not really a drinker.