ModernThirst launched in January of 2014.  In the 21 months since, we've posted tasting notes for 107 different American Whiskeys.  Here are some quick stats about all of our reviews to date:
The average score awarded is 87 out of 100.
The average proof of the whiskeys we tasted was 99.4º.
The lowest scoring whiskey we've reviewed was Old Crow, with a lackluster 72 out of 100.
The Highest scoring Whiskey we tasted was the 2013 Four Roses Small Batch Limited edition Bourbon. It scored 96 out of 100.
Broken Down by family of distillers, Four Roses lead the way with an average score of 91.25 out of 100 on 8 different whiskeys.
Only two other producers averaged 90 or better out of 100 points: High West, with only two whiskeys reviewed, and Maker's Mark with only one.
The Most reviewed producers were Buffalo Trace, with 22 individual reviews, followed by Heaven Hill with 20.
August of 2014 was our most enjoyable month for reviews, apparently, with an average score of 90.6 out of 100 across 8 reviews.
Conversely, August of 2015 was our least enjoyable month, with an average score of only 85.25 across 4 whiskeys reviewed.
Need a refresher on what our scores mean and how they're determined?  Click Here!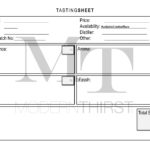 So what does all this tell us?  Not much.  I've learned over the past 21 months that the bulk of major distillers tend to produce pretty drinkable whiskey.  In fact, only a handful of whiskeys from the major distillers were really "bad" at all, Old Crow being the standout in that regard from Jim Beam.  Hence, the average score of 87, which falls into the "solid sip" category, seems pretty reasonable.  However, while the vast bulk of whiskey flowing from those major producers is actually pretty solid whiskey, they tend to be the ones dropping the ball on occasion either by trying something experimental (Woodford Reserve Sweet Mash Redux), or by putting out a low-age, low proof "cheap" product (Old Crow).
Remember, you can scroll through all of our reviews using the drop-down menu at the top of the page, or access them here.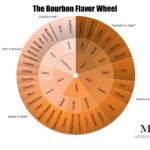 While most of the limited edition whiskeys we tasted seemed to come out with at least decent scores, it's hard to read too much into that.  We normally taste blind- offering a selection of new bottles to someone to select one for us to review without knowing which they chose.  After writing down our notes, we learn which one we tasted.  However, there are instances, especially for rarer bottles, that they are not tasted blind.  Sometimes they were sampled at a tasting bar, others where a bottle of something nice was opened specifically for the tasting, and even sometimes by sample provided by friends of the site, producers (always disclosed when that is the case), etc.  In all those instances, it's entirely possible that since they were not tasted blind, knowing the price and availability could have influenced our thoughts. We try very to be objective, but we are human
At one event, we tasted a limited edition small batch of a particular whiskey with a representative, and a friend of ours remarked that "This is a perfect bourbon."  We more or less agreed.  Since that was the wrong format for a review, we didn't write anything about it at the time.  However, we tasted it blind several weeks later and it scored well, but far from "perfect" on our official review.
Anyway, the past 21 months has been a fun ride.  Over 200,000 of you have accessed the site to read our take on different whiskeys and the occasional craft beer, and you've viewed our pages over 850,000 times.  If you'd asked us almost two years ago if that many people would read our site, we'd have never guessed it.  What started as a fun hobby has grown into a much larger journey.  We've been hired for tastings, been invited to attend galas and events as actual media, and consulted for menus and bar launches along the way.  We've thoroughly enjoyed it, and have no plans to stop.  Thanks to all of you!  Cheers!