I love product reviews.  L-O-V-E them.
This time, we're reviewing Whiskey Freeze Cooling Cups, by Host Products.
We received a set of Whiskey Freeze cups as a gift to review, and here's ModernThirst's official take: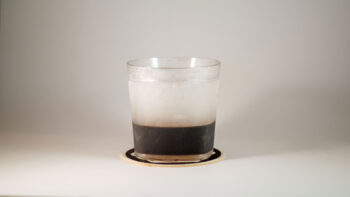 So first things first- these are, obviously,  cups for drinking whiskey.  So what makes them different than others?  Simple, like an insulated tumbler, these are double walled cups, providing a layer of insulation between the cup and your hand, or the elements.  Unlike other cups, Host has filled that insulation layer with a special gel that, once frozen, maintains its temperature far longer than ice alone.  And that area of the cup is then wrapped in a silicone band to further protect it from the temperature of your hand.  The theory, and the company's claims, are that it keeps your drink cool for hours.  Like whiskey stones, this will not dilute your drink in the process as ice ultimately will.
So here are the major tests:
Does it chill the whiskey?
Does it last "for hours?"
Do I like it enough to recommend it?
For our test, we followed the "instructions" included by placing the cups upside down  in the freezer overnight.  I poured three fingers of Elijah Craig 12 year into the glass.  I let it sit for a few minutes and took a sip.  Sure enough, the whiskey was chilled just as if it had been poured over ice.
Test #1: Pass
Moving on the duration of the chill, I found a fatal flaw in the theory of whether it lasts for hours….I can't nurse a drink long enough to find out.  I wound up, over the course of a couple hours, refilling the glass once (okay twice).   By the end of two hours, it had lost most of its chill.  But it did last far longer than an hour, which puts it in rare territory in terms of stamina.
Test #2: Pass
As to the cup itself, I have an issue.  It's plastic. Yeah, I know that's the point.  But I just plain don't enjoy drinking high end whiskey out of a plastic cup.  So will you enjoy sipping out of this over the course of a night?  I can't say.  If I was heading to a party and needed a cup without worrying about ice, this is probably the perfect companion.
Test #3: Debatable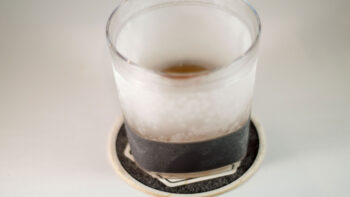 Stats:
Price: $34/set of 2 (Amazon)
Capacity: 9 ounces