[amazon_link asins='B016YPDI3A' template='MT-product-carousel' store='modernthirstc-20′ marketplace='US' link_id='70d544ae-ba4e-4a19-b4e8-474de123996b']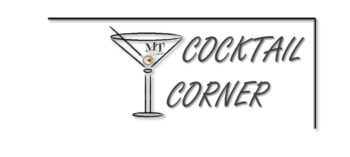 Recently, I've had quite a few people approach me asking what I think the future of bars opening looks like, and while I'm as excited as any of you to get back into the swing of things the idea of the question got me thinking and asking myself what it looks like.
I understand many of you come here as an escape from what's currently going on and as much as I dislike bringing it up, the truth of the matter is we are all stuck at home. I'll do my best here to convey my thoughts and ideas and stay as far away from "that thing" as possible.
We're all stuck at home for the time being and many of us have taken up new hobbies, one of those newly found interests for me has been cocktails and while I don't consider myself for a second to be a professional mixologist I have had quite a bit of practice.
So how does the title of this post play into everything, you ask? Lets fast forward. Everything is back to normal you're out for a night on the town with 5 of your best friends and looking for the next great cocktail; you could drop 20 more bucks on a drink or, with your new-found hobby we can all head back to your place and the next round is on you.
Let's bring it back to present-day and your at-home bar: What it might look like, what you should be keeping around, and how to continue growing this skill.
Tinctures & Bitters

This is one of the parts of your home bar where you can have the most fun with. From store-bought to doing something crazy like a lemon pound cake tincture; The possibilities are truly endless.
You're going to want to find yourself some Boston rounds with eye droppers and spray tops they will make this distribution of your homemade mixes to really shine.
Garnishes

These can also be just as important as anything else in your bar. It really gives your cocktail the AHHH factor when your mixing for your friends and gives another level to what you're making in general.
Mixers

Whether you're getting fancy and making every cocktail under the moon or just keeping to a small few cocktails, keeping the mixers on hand for these will make everything run swiftly. You can keep it as simple as club soda or go all out and have every tonic under the sun.
Bar mats

Bar mats are just as important as anything else in your home bar. They keep spills from going all over the place and make clean up super easy.  If you can't go out and buy all the necessities for your home bar all at once, I suggest at least getting bar mats.
Syrups

Playing and experimenting with syrups has quickly become one of my favorite things about having a bar at home. All the thought and work that can go into them really makes you fall in love with what you're doing even more. As much as I can enjoy making them at home finding a solid store-bought syrup is just as good. One more thing: Its called simple syrup for a reason as it is quite easy to make. Equal parts sugar and water and heat on the stove till the sugar is dissolved.
Bar Tools

Finally, getting yourself some solid bar tools is essential to your home bar. They don't have to be super expensive but make sure you're getting quality products of things that are going to last; having something to that consistently gives you a proper measure is such a stress reliever when it comes to mixing cocktails. This is another element of your bar that you don't want to skimp on.
Finally
Have fun. That should be at the core of every cocktail you're making at home. If there's ever a time where you're feeling stressed out,  take a step back, take a deep breathe and remember to have fun.
My hope is that you enjoy this new hobby as much as I have and you continue to grow and learn. If you have any cool tips or drink recipes I'd love to hear from you.
Thanks again for stopping by
Cheers