Russell's Reserve 6 Year Rye
A promising start on the nose and early palate fade quickly into overpowering black pepper on the end of the palate and throughout the finish, building to a one-dimensional disappointment.
What it is:
The entry level Rye in the Russell's Reserve lineup, this 6 year expression follows Wild Turkey's standard rye mash bill of 37% corn, 51% rye, and 12% barley malt.  It is bottled at 90º.
Packaging:
Similar to the rest of the Russell's Reserve Lineup, the 6 year rye is in a short, round glass bottle with natural cork.  The label is white, minimalistic, and while it won't win any awards or call too much attention to itself on your bourbon shelf, it is attractive.
Nose:
Black Pepper, lemon zest, and strong oak.
Flavor:
The initial burst of flavor is rife with lemon and citrus fruits, but is followed up quickly with a caramel and vanilla sweetness normally found in bourbons, not rye whiskeys.  The traditional rye black pepper flavors reassert themselves on the back of the palate.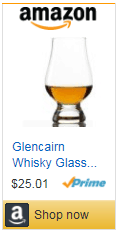 Finish:
Medium and warm, the black pepper spiciness dominates the finish, overpowering all the sweet citrus and caramel that showed such promise on the nose and early palate.  It becomes so strong it's off-putting.
Synopsis:
This started out with a really unique combination of bourbon sweetness and peppery spice, but it lost it completely on the finish, as the spicy black pepper notes completely overpowered everything that had built to that point.  It's a shame, as Wild Turkey has a long history of producing excellent rye.  In the end, I can't recommend a $36 rye whiskey with a flaw so glaring, when so many other better balanced offerings exist at much lower price points.
ModernThirst.com Score: 82 out of 100 Points.