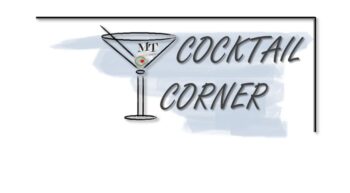 A couple of years ago, we began product testing Bottle Aging Staves from Beyond Barrels.  Over the course of a few months, we allowed staves to rest in a bottle of 12 year old rum and a bottle of Four Roses Small Batch bourbon, and we provided feedback via a tasting panel on this site.  You can read about the whole experiment here.
Ultimately, I found them to be interesting, and my final opinion was that they would be best used as a "finishing" product (think French Oak Staves used to make Makers 46) rather than an aging product (such as a small charred barrel).  And I was most intrigued by the potential application of the product in a cocktail setting.  I wrote:
"This won't take white dog and make smooth whiskey, it takes smooth whiskey or liquor and adds nuances that can only be added through contact with different and exotic woods.  I was reminded again of bars that use small barrels to barrel-age cocktails.  This seems like a better, and easier alternative.  If a bar made a batch of Manhattans, or Old Fashioned, and put them in a decanter with a peach wood stave, they'd have a pretty interesting cocktail available only at their bar."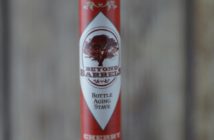 Fast forward to today, and that idea is taking hold.  Beyond Barrels founder, Chris Harrigan, has been working with a number of mixologists and cocktail experts across the country to put his product to use in that setting.  One notable user of the product is Blaine Adams, Beverage Director for Studio City, CA restaurant, Barrel & Ashes.  At first glance, it seems like the perfect pairing.  Barrel & Ashes is a barbecue restaurant that focuses on the wood used to make its products- notably coastal California Red Oak for smoking and white oak for cooking.  With such a dedication and focus on the woods used, it only makes sense that the beverage menu would also adopt a similar focus on the flavor impact of woods on their cocktails.  Enter Beyond Barrels.  A mutual contact Chris had met through a bourbon group on Facebook met Blaine just after he won Rye on the Rock, a cocktail contest by Whistlepig for Los Angeles area mixologists, and suggested they talk.
Today, in addition to traditional small barrels, Blaine uses Bottle Aging Staves in a number of applications at Barrel & Ashes.  He was drawn to the advantages of using these staves over traditional charred barrels.  Harrigan uses non-kiln dried 5 year seasoned french oak and 3 year seasoned white oak to make his staves, along with seasoned cherry wood.  Those options are difficult to find in a home aging barrel.
"[With the Bottle Aging Staves] you get to experiment with woods you can't get in another form," Adams said.  "Aging barrels aren't made of cherry wood."  Using these smaller staves also allows him to experiment on a smaller scale.  "I don't need a liter or 5 liters for this.  I can just age a single bottle at a time."
As an interesting experiment, Blaine allowed me to try 5 cocktails he has designed using liquor finished with Beyond Barrels staves.  The five cocktails included a cherry wood aged Reposado Tequila, a Daquari made with a white oak stave that was charred in pork fat, an Amaro Spritz using french oak aged Amaro, a Sidecar using Amaro Angelano seasoned french oak stave brandy, and a Libertine that used a lightly charred french oak stave aged white whiskey.
Though I didn't necessarily have the correct glassware at my home bar, the results were very interesting.  Some of the cocktails had a noticeable wood-aged character.  It was clearly noticeable on the Libertine, which used white whiskey aged with a lightly charred french oak stave.  In the Amaro Spritz, however, it was so subtle it was a bit difficult to pinpoint exactly which flavors came via the aging stave.  In my mind, that's the great advantage to these versus small home aging barrels- they don't overpower the ingredients.  Want a little more of the wood flavor?  No problem, just age it another week.
Of them, the most intriguing was the Daquari with a pork-fat charred white oak stave.  What's a pork fat charred white oak stave, you may ask?  Chris took pork fat drippings and soaked a white oak stave, allowing the fat and flavors to penetrate the wood.  He lightly charred it and sent it to Blaine, who then used it to age rum.  The result was a classic daquari with a decided smoky finish that was, really, a lot of fun.  The technique was interesting enough that Blaine is experimenting with it at Barrel & Ashes.  He's currently aging staves in brisket fat, and in the mop the restaurant uses on their ribs.  He plans to continue to include Beyond Barrels as an integral part of his beverage program. "The more tools you have," he says, "the easier it is to win.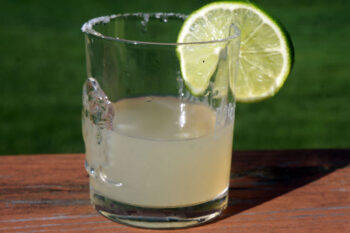 And that's really where the fun with these staves come in.  They're reusable, they're easy, and they're a lot of fun to get creative with.  You can char them lightly in a number of ways- propane torches, wood fired ovens, a grill, etc.  You could, conceivably, throw them in a smoker to impart smoke flavors, or marinate them in any number of flavors to add a "finished" character to any liquor.  And they allow you to do it on a small, manageable scale.  For a home cocktail enthusiast, or for a progressive craft cocktail bar, it's kind of a no-brainer.
To purchase barrel aging staves, visit the BeyondBarrels.com Amazon Storefront  or TheVintageGentlemen.com