[amazon_link asins='B00H143UXW,B072HNRNGK' template='MT-product-carousel' store='modernthirstc-20′ marketplace='US' link_id='36ee6eb2-8e51-11e7-aae2-05b339af9833′]
Kentucky Owl® Marks Bourbon Heritage Month with Batch #7 Release in Seven Select Markets
Small batch bourbon available outside of home state for the first time ever
HARRODSBURG, Ky., Aug. 24, 2017 /PRNewswire/ — Kentucky Owl®, "The Wise Man's Bourbon," today announced the release of its latest straight bourbon whiskey – Batch #7, which will be the first of Master Blender Dixon Dedman's releases to be made available outside of Kentucky. Just in time for Bourbon Heritage Month, the rollout will take place in September in the following states with the below distributor partners:
California

 with Southern-Glazer's Wine & Spirits

(PRNewsfoto/Kentucky Owl, LLC)

Florida

 with Breakthru Beverage Group

Kentucky

 with Republic National Distributing Company, LLC (RNDC)
Illinois with Souther-Glazer's Wine & Spirits

New York

 with Empire Merchants, LLC

Tennessee

 with Empire Distributors, Inc.

Texas

 with Republic National Distributing Company, LLC (RNDC)
The Kentucky Owl Batch #7 release totals 2,535 bottles produced from 11 barrels aged 13+ years, and four barrels aged 8-9 years that have been double barreled at two years old. At 118 proof, 59% alcohol by volume, Batch #7 features a caramel, sweet char, crème brulee nose with a hint of cinnamon and red delicious apple. Vanilla and toffee join rich caramel to coat the front of the palate before the mid-palate tingles with spicy notes of pepper, cinnamon and a hint of ginger. The finish is lingering pepper spice with deep oak notes.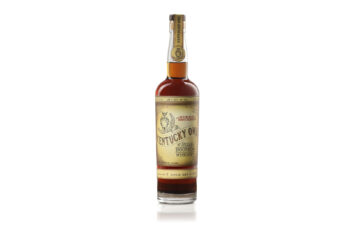 "As with all batches, I didn't start with a specific taste profile in mind. Instead, I followed the flavors and landed on a combination that is sweeter on the front and more complex and spicier on the finish than my previous batches," said Dixon Dedman. "I could not be more proud and humbled to introduce bourbon lovers in new cities to the Kentucky Owl story and to our Kentucky straight bourbon whiskey with Batch #7."
Kentucky Owl® Straight Bourbon Whiskey, Batch #7 has a suggested retail price of $200. For more information, follow Kentucky Owl on Facebook at https://www.facebook.com/kyowlbourbon/
About Kentucky Owl® Bourbon
Kentucky Owl Bourbon was founded in 1879 by C.M. Dedman and today is led by  Master Blender, Dixon Dedman, who released his first batch in 2014, nearly 100 years after prohibition ended his great-great-grandfather's original endeavor. It is an artfully blended craft bourbon with each batch bottled at barrel proof for the truest expression of bourbon at its best. Kentucky Owl is a bourbon for those who appreciate high quality, attention to detail, craftsmanship, and authentic heritage.
SOURCE Kentucky Owl, LLC