[amazon_link asins='B00H143UXW,B072HNRNGK' template='MT-product-carousel' store='modernthirstc-20′ marketplace='US' link_id='36ee6eb2-8e51-11e7-aae2-05b339af9833′]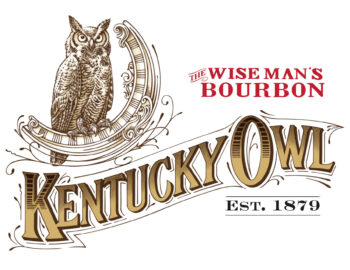 Eleven-year old Straight Rye Whiskey will be Master Blender Dixon Dedman's First Brand Extension
HARRODSBURG, Ky., Aug. 30, 2017 /PRNewswire/ — Kentucky Owl® today revealed Batch #1 of Kentucky Owl 11 Year Old Straight Rye Whiskey.  This unique offering is produced from a collection of barrels blended and brought to proof to accentuate both the delicate profile and the full-flavored body of the whiskey. Master Blender, Dixon Dedman, crafted the small batch rye with the same passion and high quality that goes into his family's award-winning bourbon. On the heels of a seven-market release of Kentucky Owl Bourbon Batch #7, the highly allocated Kentucky straight rye whiskey will roll out in 25 U.S. markets this September.
At 110.6 proof and 55.3% alcohol by volume, this rye expression packs a punch. On the nose, Kentucky Owl Straight Rye Whiskey features vanilla, cloves and lavender with sweet pine and oaky undertones. The taste immediately coats the entire palate, with nutmeg and cinnamon giving way to pepper and vanilla on the front with a hint of anise across the middle before finishing with a subtle, gripping cinnamon spice.
"Good rye, to me, is not an everyday pour. It's a sipping whiskey that, at its core, should be thought-provoking and heavy-hitting," Dixon imparted. "We tamed this combination of barrels to make Kentucky Owl Straight Rye Whiskey a bit more approachable to the casual drinker, while still achieving a blast of sensation to the palate and the full-flavored nature that really defines rye whiskies. I'll always make bourbon, but rye's got a place in my heart, too, and I plan to enjoy this one while sitting by the fire."
Kentucky Owl® 11 Year Old Straight Rye Whiskey will be available in limited quantities in the following markets beginning in September 2017 with a suggested retail price of $130 for a 750mL bottle: California, Colorado, District of Columbia, Florida, Georgia, Illinois, Indiana, Kentucky, Louisiana, Maryland, Massachusetts, Michigan, Minnesota, Missouri, New Hampshire, New Jersey, New York, North Carolina, Ohio, Pennsylvania, South Carolina, Tennessee, Texas, Virginia, Washington, and Wisconsin.
For more information, visit www.kentuckyowlbourbon.com or follow us on Facebook at https://www.facebook.com/kyowlbourbon/ and on Instagram @KentuckyOwl.
About Kentucky Owl® Bourbon
Kentucky Owl Bourbon was founded in 1879 by C.M. Dedman and today is led by  Master Blender, Dixon Dedman, who released his first batch in 2014, nearly 100 years after prohibition ended his great-great-grandfather's original endeavor. It is an artfully blended line of craft bourbons and, now, a rye whiskey, with each batch bottled at barrel proof for the truest expression of whiskey at its best. Kentucky Owl is for those who appreciate high quality, attention to detail, craftsmanship, and authentic heritage.
SOURCE Kentucky Owl, LLC
Web Site: http://www.kentuckyowlbourbon.com