ModernThirst.com reached a new milestone over the weekend.  We surpassed 3 MILLION page views since our launch in January of 2014.  It's been a true labor of love.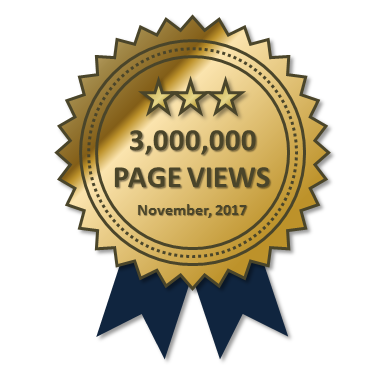 THANK YOU to everyone who has found their way to our site to check out what we have to say.  I also want to thank our Patrons, those who donated money directly to help fund our operations, our paid advertisers, the various retailers and outlets we've partnered with on barrel picks and events, and especially our all-volunteer staff.
We have plans for the future, too.  We want to add more of a cocktail presence to the site, which will likely entail adding another writer. We also recently recorded a review video for YouTube, and we'll be doing more video.  And we'll be recording our first podcast in over a year in the next couple of weeks. Stay tuned!
Cheers!