I considered posting a top 10 list of best whiskeys of 2017. But since every blogger and writer in the country beat me to it during my bout with bubonic plague (flu), I'll change it up a bit.
I get a lot of questions about my favorite whiskeys, the best whiskeys, etc. It's hard to really answer a lot of those because i have so many bottles and I love so many of them. But there are a handful of bottles I actively seek out with regularity and some that I will replace the next time I pass a liquor store as soon as I finish them.
This isn't a list of my favorite whiskeys, per say. First off, I don't pay secondary prices so there aren't any bottles purchased for 4x retail on a secondary site. I'm not knocking that, but this list is about what the average joe can find in my area, at least, with minimal effort.  So there's no George T. Stagg on my list, though I wish there could be. This also can't by definition, include one-time releases that can't be replicated. While some require a minimal amount of effort, none of these are incredibly hard to find. Otherwise, I'd have A Midwinter Night's Dram on here and Rebel Yell 10 year. I seem to strike out on those with regularity. There are always nicer bottles around my bar as well, but I can't ever be sure which ones will be there at a given time.
Here are ten bottles I always make sure to keep on my bar:
1. EH Taylor Small Batch
I could swap this out with Blanton's and be perfectly happy. Despite being from two different mash bills, they have a lot of similar characteristics. Yes, both are becoming harder to find, but they aren't impossible, and they don't break the bank. EH Taylor gets the nod here because of price.It's the right proof and the right price for a great sipping whiskey, and it's becoming easier and easier to find these days.
2. Knob Creek Single Barrel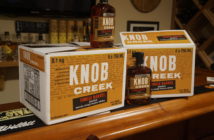 You can buy this off the shelf anywhere, but the best way to go is to find a store or groups that does good private picks and load up. This is an easily attainable high proof flavor bomb. Consistently attainable, consistently excellent, and consistently undervalued by bourbon snobs.
3. Heaven Hill 6 Year Bottled in Bond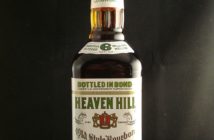 This is a regional one, obviously, as this doesn't find its way to many corners of the globe. But Here in Kentucky, it's plentiful and ridiculously cheap ($13 or less). It's also a perfect example of Heaven Hill's commitment to producing great whiskey at great value.
4. Elijah Craig Barrel Proof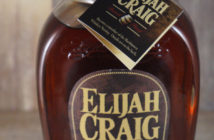 This is a more difficult one to find unless you want to pay higher prices at the distillery, but ECBP is not TOO hard to find if you work a little at it, and is a great price point. 12 years old and 120+ proof, it's a full flavored, well-aged powerhouse. One of my absolute favorites.
5. Old Fitzgerald
I go back and forth between Old Fitz Prime and Old Fitz Bonded. I like them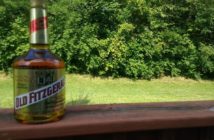 both, and they're cheap. Mainly ,these are kept on hand for mixing with Ginger Beer (Diet, thanks to my need to go low carb). It's an easy wheated bourbon to keep on hand, and like the Heaven Hill 6 year Bonded, both can be hard to find outside of some areas, so it's a nice surprise for a lot of visitors. If you don't get Old Fitz, try out Larceny. It's the same mash bill, but the choice barrels with a little more age (6-9 years). Yeah, it's more expensive (around $30), but it's a solid wheater.
6. Wild Turkey Russell's Reserve Single Barrel 10 year.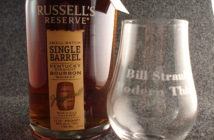 This is another example of a product that is absolutely awesome in a private barrel format with the right palate picking. Classic Wild Turkey flavors at 110 proof and enough age to give it a ton of barrel notes.
7. Four Roses Single Barrel Barrel Proof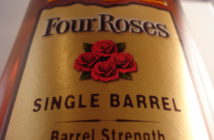 Again with the barrel picks, Bill? Yes, again. because that's the only way these are sold, though they aren't exactly impossible to find.  They range from decent to excellent, and the Four Roses profile is so unique that every bottle is different.
8. Rittenhouse Rye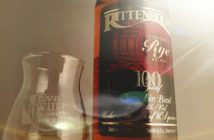 There's gotta be a rye whiskey on the list, right? Rittenhouse is cheap, 100 proof, and bottled-in-bond, and easy to find. It's solid Rye flavor that sips wonderfully and mixes easily (and easily on the wallet). Heaven Hill again. There's a trend here.
9. Buffalo Trace
Standard old Buffalo Trace. It's just good. When I find a private barrel pick, I nab it up. When I don't' find a private pick, I make sure I have a bottle of standard on hand at all times. It ticks all the boxes, is recognizable, and has that trademark Buffalo Trace flavor.
10. Stagg Jr.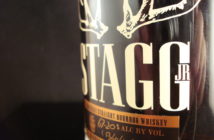 Yeah, like ECBP this doesn't just grow on trees, but I've been lucky to find it with some regularity. It's really tasty, actually older than a lot of other barrel proof whiskeys people pay a lot more for, and I really like the variation from batch to batch.
There's my ten must-haves. Keep in mind, I have anywhere from 120-200 bottles at any given time, but I don't rush out to replace all of them when I finish them off. The others tend to rotate in based on availability, price, mood, and what we are sent to review. These are also the bottles I don't tend to save and dole out in a miserly fashion. If it's open, it's there to share. It's also, therefore, the whiskey I drink the most of.
There are certainly others I buy with regularity. I can't say why I do it, but I always buy Old Weller Antique and then let it sit unopened forever because I'm not really a Weller guy. Eventually, I get an urge to open it or I give it as a gift, but I usually have 2-4 bottles sitting around. An exception to that is a private pick, just because they're rare and some are quite nice. I always have some Old Forester around as well, but the specific bottle varies based on my mood. I really like to have 1920 on hand, and Old Forester Signature. I used to keep standard Knob Creek at all times, but demand for that from guests has dropped to near nil.
How about you? What do you always make sure to keep in stock?