[amazon_link asins='B07Q417F8G,B016YPDI3A' template='MT-product-carousel' store='modernthirstc-20′ marketplace='US' link_id='5b43f4dc-90d0-4d92-b022-153f68c9f821′]
Old Forester Unveils One-of-a-Kind Immersive Bourbon Experience on Whiskey Row
Bourbon lovers can enter for a chance to win an exclusive stay at Whiskey Row Retreat during National Bourbon Day 
The brand that brought the world the First Bottled Bourbon 150 years ago is now bringing lucky bourbon lovers a one-of-a-kind, immersive overnight experience – Old Forester's Whiskey Row Retreat.
Old Forester's 150th anniversary – an accomplishment few can claim – inspired the brand to create a hands-on experience for Louisville's "hometown bourbon." Select guests will be treated to an overnight stay in a fully furnished apartment with Old Forester inspired décor on the historic Whiskey Row in downtown Louisville, Kentucky.
One lucky winner and their guest will be invited to stay at Whiskey Row Retreat over National Bourbon Day (June 14). Those 21+ can enter here.
The winners will get exclusive access to the bourbon, the history and the people behind the brand due to its unique next-door location to the Old Forester Distilling Co. This location not only grants unprecedented access to Old Forester's distillery but also allows guests the opportunity to be immersed in every aspect of bourbon making.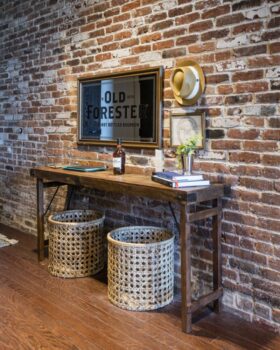 Louisville, Kentucky (February 26, 2020) – To commemorate the celebration of its 150th anniversary – an accomplishment that few brands can claim – Old Forester is opening the first-ever Whiskey Row Retreat, a unique, immersive bourbon apartment experience. One lucky winner and a guest will be invited to stay at Whiskey Row Retreat during National Bourbon Day – June 14 – and the entire guest experience at Whiskey Row Retreat will center around unprecedented access to the production of the bourbon, the brand and the people behind Old Forester.
Old Forester's heritage is deeply rooted in its continuous, 150-year history and Whiskey Row Retreat is an opportunity for bourbon lovers to experience first-hand how one of the most storied bourbon brands in America not only survived but has continued to innovate throughout the years. The winner will be immersed in bourbon making, from the brand's own barrel cooperage and the distillation process, to pulling barrels from the warehouse and getting the bourbon ready for the bottling line.
"It's remarkable to think that, in 1870, my great-great grandfather, George Garvin Brown, sealed his whiskey in a glass bottle and created the first bottled bourbon and now, 150 years later, we've reached this milestone," said Campbell Brown, Old Forester president. "It's incredible to look back and reflect on how the brand has grown, while we continue to look forward and find new ways to impact the industry. Opening Whiskey Row Retreat is our opportunity to celebrate our anniversary with special guests keen on raising a glass to a wonderful bourbon."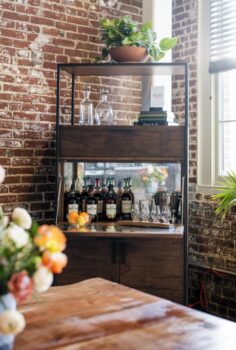 The Whiskey Row Retreat experience includes a stay at an exclusive apartment on Louisville's iconic Whiskey Row, featuring Old Forester-themed design touches. The apartment is next door to Old Forester Distilling Co. – the building that the brand called home from 1882-1919 and  reopened as a working distillery and immersive tour center in 2018.
"I'm in the unique position to truly be a part of Old Forester's legacy as the Master Taster. Every step of the way, I'm there ensuring that each barrel pulled, and each expression created lives up to Old Forester's historic quality and consistency," said Old Forester Master Taster, Jackie Zykan. "We created the Whiskey Row Retreat to provide a few lucky bourbon lovers with similar experiences that I have every day. I'm excited to share with fans how much heart and effort we put into creating every single bottle of Old Forester bourbon."
In addition to staying at the Retreat the weekend of National Bourbon Day, the contest winner and a guest will be invited to partake in special activities at the Old Forester Distilling Co., including experiencing the process of creating a barrel, joining Jackie Zykan in single barrel selection, and custom cocktail classes, such as learning how to make the brand's signature Perfect Old Fashioned. To enter the Whiskey Row Retreat contest, fans 21 and older can enter by sharing an essay on why they should be chosen to win a stay at the Whiskey Row Retreat at OldForester.com/WhiskeyRowRetreat. Entry deadline is April 20, 2020.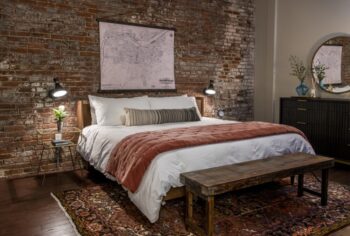 The creation of Whiskey Row Retreat is just one of the few surprises that Old Forester has planned for the year-long celebration of their 150th anniversary – with something new (and delicious) to be announced soon.
About Brown-Forman
For 150 years, Brown-Forman Corporation has enriched the experience of life by responsibly building fine quality beverage alcohol brands, including Jack Daniel's Tennessee Whiskey, Jack Daniel's & Cola, Jack Daniel's Tennessee Honey, Jack Daniel's Tennessee Fire, Gentleman Jack, Jack Daniel's Single Barrel, Finlandia, Korbel, el Jimador, Woodford Reserve, Old Forester, Canadian Mist, Herradura, New Mix, Sonoma-Cutrer, Early Times, Chambord, BenRiach, GlenDronach and Slane. Brown-Forman's brands are supported by over 4,800 employees and sold in more than 170 countries worldwide. For more information about the company, please visit brown-forman.com.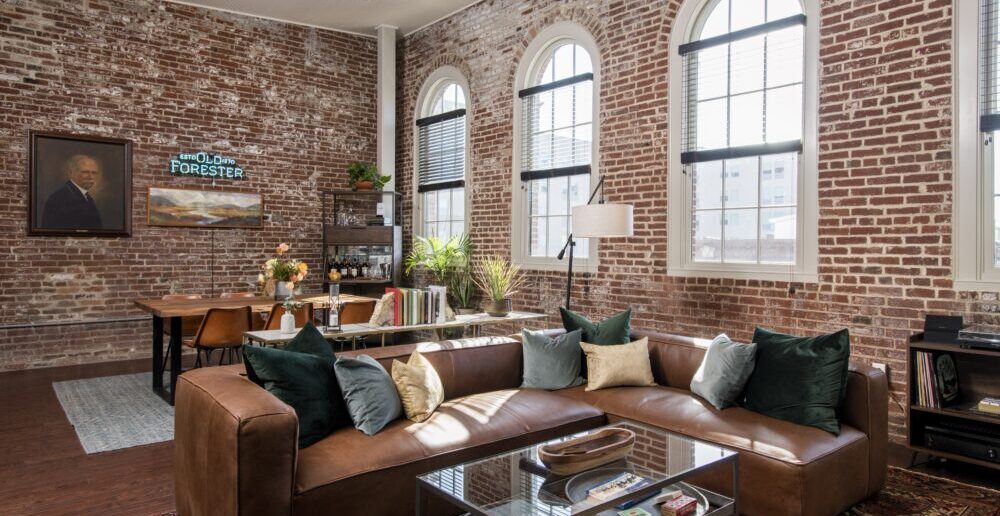 About Old Forester Bourbon:
Old Forester is Brown-Forman's founding brand, founded in 1870 by George Garvin Brown. Brown believed Old Forester was so pure and consistent that he sealed it, signed it, and pledged, "There is nothing better in the market."
###
Please sip responsibly.
Old Forester Kentucky Straight Bourbon Whisky, 52.5% Alc. by Vol., Old Forester Distilling Company at Louisville in Kentucky. OLD FORESTER is a registered trademark. ©2019 Brown-Forman. All rights reserved. Please do not share or forward this content with anyone under the legal drinking age.