It's a proud moment when one of our own is recognized for his passion and voice in the industry. Our very own ModernThirst whiskey reviewer, Timothy Van Riper, has moved into the second round of Bardstown Bourbon Company's World's Top Whiskey Taster competition, making him one of 10 finalists for the region.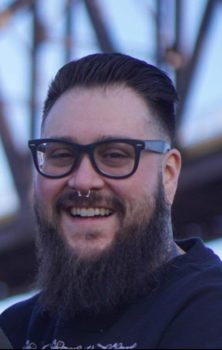 Tim is competing to win $20,000 and a contract to serve as Distillery Ambassador for Bardstown Bourbon Co. at events and festivals across the country. I can't think of a better person for the job.
"I love this industry and I love spreading knowledge and having experiences with people," Timothy said. "Whiskey might be at the core of everything but if we didn't have the people it wouldn't really be a thing."
Suffice to say, just moving to the second round is a huge accomplishment and we couldn't be prouder. I can say, however, that I'm not surprised that Bardstown Bourbon Company recognized his talent. If you've been reading his reviews, or following our videos on the YouTube channel, you're already aware of the passion and expertise Timothy brings to the table. He has been posting photos, videos, and more on his Instagram Channel, where he is known as The Single Barrel Snob, as well on his quest to be the World's Top Whiskey Taster.
Aside from the monetary prize, Timothy is looking for a bit deeper meaning from this contest.
"Winning to me would be Validation for how much of myself I pour into people and the industry. The thought of being able to do something you love, share it with others, educate and grow, more or less at the same time and to have fun while you do it is something I've always wanted,'  he said.
The contest now moves into regional finals, where Timothy will compete with 9 others from his region in July and August for a chance to move to the finals.
If you're on Instagram, please take a moment to follow the Single Barrel Snob and cheer him on his way. Good luck, Tim!