Rowan's Creek
A touch harsh, this has pleasant notes of mint and vanilla worth sampling.
[amazon_link asins='B00H143UXW,B016YPDI3A' template='ProductCarousel' store='modernthirstc-20′ marketplace='US' link_id='5fd76d64-8352-11e7-b4ba-4ba8c9ca927a']
What it is:
Rowan's Creek is another offering from the folks at KBD (Kentucky Bourbon Distillers). While Kentucky Bourbon Distillers is a nice name, the truth is that it's sourced from another distillery, as KBD (also responsible for the Willett brand) has only recently begun production at their brand new distillery in Bardstown, KY. Hence, this, and other KBD bottlings, were actually distilled by another producer and bottled by KBD. Over time, most, if not all, the Willett/KBD products will be made in Bardstown. But until then, we're not completely sure of the actual source, though the Bernheim Distillery in Louisville is a likely location with Heaven Hill as the likely distiller.
Rowan's Creek clocks in at 100.1 proof, or 50.05% ABV. There is no actual age statement on the bottle. I purchased this for $30.99 at a local retail store. It won a Gold Medal at the 2011 San Francisco World Spirits Competition.
Packaging: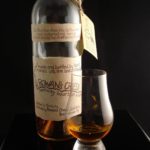 Rowan's Creek is packaged in a standard tall whiskey bottle with a brown label and dark wax at the cork. The font mimics a comic-sans type of handwritten approach, and the logo treatment hearkens to the creek on the KBD property from which the bourbon gets its name. This won't particularly impress on the bourbon shelf. The label seems just a bit amateurish, though it's certainly not unattractive.
Appearance: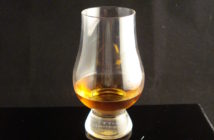 Medium gold with hints of auburn amber.
Aroma:
The initial nose is sweet with a discernable hint of peach and fruitiness. There is a light woody character to the aroma, but the oak scents are not prevalent, but a faint minty scent underlies the entire experience.
Flavor:
Right off the bat, the whiskey tastes slightly young. There is no bitterness, but just a touch of harshness that begs for another year or two in the barrel. It's not an overpowering sensation, but was noted. A clove-like spiciness starts at the middle of the tongue and gives way to the aged caramel and oak flavors that were missing on the front of the tasting, at which point the age of the bourbon finally shines through and the initial bite subsides.
I took my first tasting neat, and followed up with a few drops of distilled water. The water certainly calmed down the harshness at the front of the tongue, and brought out some hints of honey and cedar that were muted when taken neat. This is a bourbon that certainly stands up to water and ice, making it a great everyday drinker.
Finish: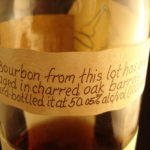 It definitely tends just a touch towards the long side without being exaggerated. The oak, mint, and caramel remain evident throughout for a very pleasant overall finish.
Synopsis:
KBD has found a niche in the bourbon market. This bourbon stacks up well against much more expensive limited release offerings from other distillers, and at under $40, makes it a bargain value as well.  Rowan's Creek strikes me as a slightly less refined cousin to Noah's Mill, and that's definitely a good thing, as Noah's Mill has been a personal favorite for a few years now.
If the prices rise on this bourbon in the future, the attractiveness can be revisited. It seems that a bourbon of 100 proof  is marketed by most other distillers as a limited release offering or a top shelf bourbon costing at least $50. For Rowan's Creek, it's a very affordable, attainable, tasty bourbon. And it's $32. KBD should be applauded for that.
ModernThirst.com Score: 86 out of 100