Willett Family Estate Single Barrel 10 Year Bourbon (Barrel 2070)
Sip it neat, if possible, in a Glencairn glass and you will find yourself one of the better bourbons on the market today. It is easily in the top 3 bourbons I've tried this year.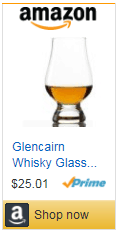 Stats:
Barrel # 2070 (Bottle 118/161)
Aged 10 years
63.1% ABV (126.2 Proof)
Bottled by Willett/Kentucky Bourbon Distillers (Distillery unknown)
What it is:
The Willett name is a popular brand in the bourbon world today. Operating for several years as independent bottlers in Bardstown, KY, all the of the bourbon released thus far has been rectified bourbon, meaning it was distilled elsewhere, and purchased in the barrel by Willett to be released under their name. Willett recently finished construction of a still in Bardstown, KY, and has begun production on bourbon on-site. Until that bourbon is aged long enough for release, their bourbon will be sourced elsewhere.
The Family Estate series of Bourbon and Rye mark the longer aged versions of the choice barrels of whiskey they purchase. In particular, the bourbon is aged around 10 years and released at barrel proof, making it a very popular release.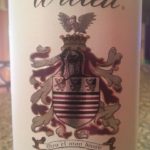 This bottle was purchased at a local store for $79.  It is 10 years old. Pulled from barrel #2070, it is 63.1% ABV (126.2 proof).  It is marked as bottle 118 of 161
Packaging:
Traditional tall, sloped-shoulder bottle with a cream label. The Willett crest is proudly displayed front and center and the barrel number and proof are listed on a separate label above it. The cork is waxed, and the color of the wax varies based upon the distiller's whim or the customer's discretion. This bottle was a dark royal blue. It's a very attractive packaging, worthy of a prominent space on a bourbon shelf.
Appearance:
The bourbon is a deep, woody, earthy color that almost pleads with the nose for a deep inhalation and a taste.
Aroma: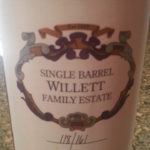 There is a strong caramel sweetness with a hint of oak on the nose. There are some very slight banana and vanilla hints as well. It's an extremely rich and full aroma. One of the better noses I've smelled all year.
Taste:
Full flavored right off the bat. Slight burn on the tip of the tongue followed by rich caramel and toffee on the middle. It is extremely smooth, with a very mild alcohol burn, but packed full of earthy, dark fruit flavors on the back of the mouth.
Finish:
Long, lasting, and satisfying. For a 126.2 proof bourbon, there is no overwhelming alcohol burn on this one, which is surprising. It is very well balanced with cinnamon and caramel lingering in the mouth long after the swallow. There is the faintest hint of tannin from the barrel, but it remains distant and only adds to the experience.
Synopsis:
I consider myself lucky that I get to try quite a few bourbons on a regular basis. With so many different options, it's sometimes easy to miss the nuances between the run of the mill bourbons and the good ones.  This bourbon makes it easy to get it right, as it's exceptional from the start.
An excellent sipping bourbon in any right. I did try this with a few drops of distilled water. That does serve to bring out some banana flavors, but overall detracts from the fullness that makes this an exceptional bourbon. Thus, I must almost insist that a few drops of water be the demarcation line with this bourbon. Do not drink it over ice. Sip it neat, if possible, in a Glencairn glass and you will find yourself one of the better bourbons on the market today. It is easily in the top 3 bourbons I've tried this year.
ModernThirst.com Score: 93 out of 100 Points.