If you will recall, Modern Thirst visited the Jim Beam American Stillhouse in Clermont, KY back in February.  At that time, I posted a photo of a bourbon sold only at the Stillhouse gift shop called, not-so-imaginatively, Jim Beam American Stillhouse Bourbon.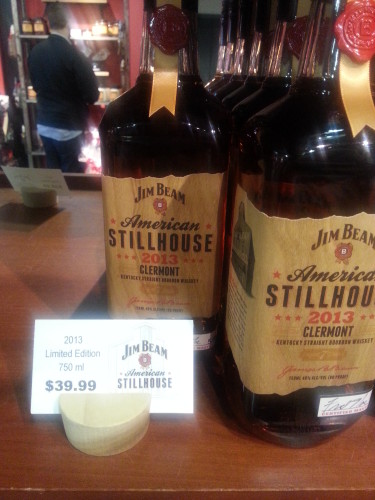 I passed on the purchase of this bottle in February, but with my in-laws visiting the distillery over the weekend, I asked them to snag a bottled for me.  They delivered.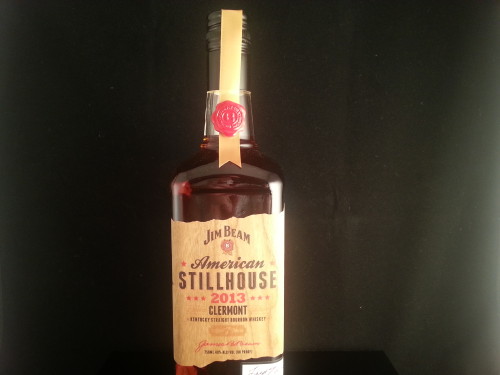 I don't know much about this bourbon.  Introduced in 2013, it appears to be standard Jim Beam juice, aged 7 years and bottled at 80 Proof.  The uniqueness appears to be more in the packaging than the juice, as the label is made from actual wood veneer rather than paper, and the bottles are hand numbered and signed by Master Distiller Fred Noe.  This is bottle 7200 of 7500, and is the 2013 version.
Since I don't know that there is anything particularly special about the bourbon inside, I'm reluctant to open the bottle, and plan instead on using it mainly as a display piece on my home bar. But if any readers have any particular insight into this whiskey, please share it with us! Send us tasting notes, photos, thoughts, opinions, etc.  Contact me at [email protected]. I'd love to share your experience with the rest of our readers, and if there is a particular reason I need to open and try this, tell us why!