9 rounds. 10 budget bourbons. And so many to go.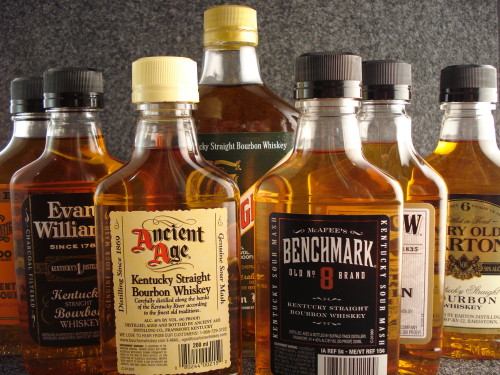 When I started the budget bourbon series, my thoughts were twofold: First, I wanted to provide some coverage to those seeking a more value-based approach to bourbon. As I originally wrote, not everyone can or wants to afford a rare limited release pour every time they sip a bourbon. Second, I wanted to make sure that I don't fall into the trap of thinking that if a particular whiskey isn't limited edition or extremely expensive, it's not worth drinking. I wanted to remind myself that there is much more to enjoying America's Native Spirit than hunting down the latest and greatest ultra-premium rare bottle and dropping a mint to buy it. I think I have succeeded on both accounts.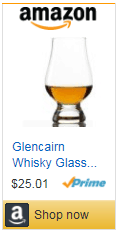 And it isn't over. I expect to continue tasting and comparing budget bourbons over time, eventually adding new rounds to the battle royale and covering more and more labels. It just won't be my focus. I'll be returning to some more of the premium bourbons over the next few weeks, but as interesting value pours come my way, I'll revisit the battle royale. After all, I can't declare it complete when it's missing something as basic and common as Jim Beam White label or Black Label, right? Both fit easily into the budget category. All in due time.
But it has been a fun and enlightening experience for me. To be fair, I never expected to find one sub-$20 bourbon that I really liked, let alone 3 or 4. And I did find 3 or 4.
It's probably not by chance that the best bourbons I sampled were Bottled-in-Bond. The quality is probably little different than the other bourbons in those lines, but the higher proof (100) adds a little punch and depth than the lower-proofed versions of the same labels.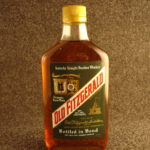 Old Fitz Bottled-in-Bond turned out to be a really smooth, sweet, enjoyable bourbon. As a wheater, it's a great alternative to the suddenly en vogue wheaters from Buffalo Trace, and it isn't of particularly lesser quality than Weller, to boot.
Very Old Barton Bottled-in-Bond is a fantastic pour, and makes a smooth sipper at any price level. It's a good bourbon at $15, and would be equally good at $25.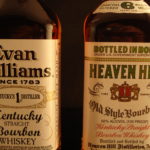 Both Evan Williams White Label and the Heaven Hill 6 Year Old Bottled-in-Bond (I know, it technically isn't part of the Battle Royale due to limited distribution, but it's $11!!!) were both outstanding bourbons, and cost barely more than a McDonald's Happy Meal. In fact, I'd go so far as to say they have earned regular place on my bourbon shelf.
So it begs the question: what differentiates a budget bourbon from a premium? In all honesty, there are a few differentiators. Marketing is a big one. Don't let anyone tell you otherwise. That nice bottle with natural cork can fool the senses. But there is sometimes a touch more depth of flavor as well, as distillers often pick what they believe to be the better barrels from these budget distillations to age longer and in the better warehouse locations for their premium bottlings. That age and selectivity costs the producer money and allows a nice product to flow through to the consumer.  Distillers sometimes whiff with premium bourbons as well. Black Ridge costs $30 and is produced at the same distillery as Very Old Barton.  Is it $15+ better than Very Old Barton?  No chance.  Jefferson's Presidential Reserve 25 Year is just too old.  For a bottle costing $250, that's a huge whiff.
But that doesn't mean that you can't find a very nice bourbon at a budget price. The Battle Royale proves otherwise. Sure, the oakiness from a 12 year old Elijah Craig really ticks the right buttons for some, but the Heaven Hill 6 year Old Bottled-in-Bond has a hint of that for under $12 if the Elijah Craig runs a bit out of your price range. Like to mix bourbon? You won't go wrong using the sweet Old Fitz or creamy Evan Williams White Label in a mixed drink. And you'll save a lot of cash.
So I guess I'll wrap up the current Budget Bourbon Battle Royale series for a few weeks and head back to the top shelves of my local liquor stores for a time. I have a backlog of nice bottles yet to open, and a shelf full of half empty bottles to finish as well. Judging by views and page hits, it's been a successful series for us. Thanks for coming along for the ride! If there is a budget bourbon you love, and want to see entered into the Battle Royale, please send me an email at [email protected]. I'll be happy to put it in the mix!
And if you missed the standings, here they are:
Evan Williams White Label (Bottled-in-Bond)  86
Heaven Hill 6 Year Bottled-in-Bond  86*
Old Fitzgerald Bottled-in-Bond          83
Very Old Barton Bottled-in-Bond       83
Evan Williams (Black Label)             82
Ancient Age 90                             79
Old Grand Dad Bottled-in-Bond         76
Ancient Age 80                                 75
McAffee's Benchmark Old No. 8       75
Old Crow                                        72
Old Taylor                                       69
*Limited Distribution
Cheers!