If there is a perk to maintaining a bourbon blog and site, it's that on rare occasions, I am invited to participate in some fun events that are not always open to the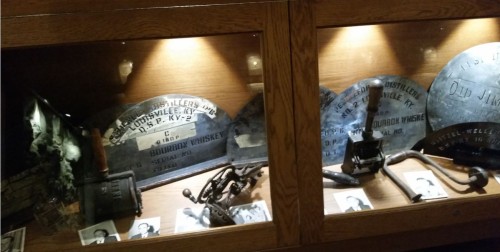 general public.  It's sort of like sports writers who get to cover World Series games from the press box.
One of those occasions was last night.  I was invited to attend a dinner at the historic Stitzel-Weller distillery in Shively, KY to sample the brand new release from Orphan Barrel Distilling, Lost Prophet.  Now, Orphan Barrel Distilling has been covered ad nauseam on this and other sites, so there isn't need to rehash personal opinions.  Let's stick to the facts.  Suffice to say, Orphan Barrel Distilling is the product of spirits giant Diageo, and arose from the warehouses upon warehouses of aging bourbon they inherited in their many acquisitions of smaller distillers over the years.
The most famous of those acquisitions was the Stitzel-Weller facility in the southwest Louisville neighborhood of Shively.  S-W was the original home of Weller (obviously, from the name) and, of course, Pappy Van Winkle.  It was renowned for the soft, sweet, wheated bourbons it produced for decades prior to its sale and closure.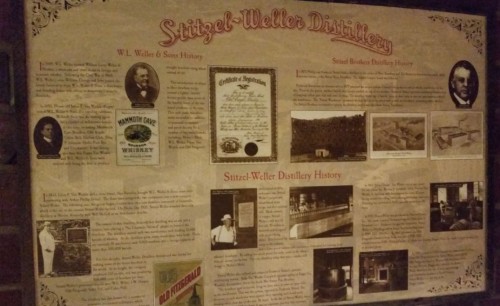 Fast forward to 2013.  Diageo owns the aging facility and does not distill there, but has opened a visitors center on the property, allowing tours of the main building and the massive rick houses.  Many of those rick houses are still full of aging bourbons, many of which are now well into their second decade of aging.  What does a spirits company like Diageo do with these barrels?  Diageo's sole American Whiskey products at the time were Bulleit Bourbon & Rye, which was sourced from Four Roses, MGP, and possibly elsewhere, and George Dickel Tennessee Whiskey.  None of those are brands to sneeze at, but they simply weren't geared to release one-off or very limited release ultra-aged craft whiskeys.  So the Orphan Barrel Distilling Company was born.  The role of OBD is to bottle, market, and sell these aging stocks to the public.
These aging whiskeys were not produced at Stitzel-Weller.  That's an important fact to keep in mind.  They were aged there, but purchased from other distilleries over the years.  So they can vary a great deal from release to release depending on age, mash bill, distilling location, and more.
Last night's event featured an intimate tasting of Barterhouse, the first of the Orphan Barrel releases, plus the brand new Lost Prophet.  As a special treat, Orphan
Barrel revealed the new design of their next release, Forged Oak, and commenced to a tasting of that as well.  Diageo's Master of Whiskey, Ewan Morgan, led the tasting, and a dinner followed.  The small group in attendance featured local retailers, bloggers, writers, industry executives, and, luckily, me!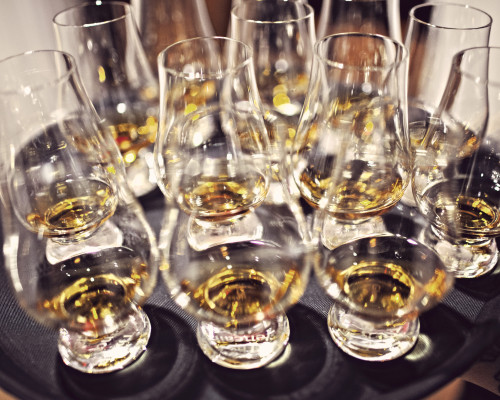 I have a sample of Lost Prophet and a bottle of Barterhouse at home (Rhetoric and Old Blowhard were not part of the tasting) for a more formal review, but I thought I'd give quick impressions of each of the Orphan Barrel we sampled last night.
---
Barterhouse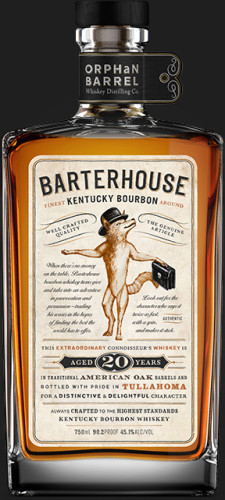 Barterhouse was the first Orphan Barrel release.  It is a 90 proof whiskey distilled at the New Bernheim Distillery in Louisville, KY.  The Mash Bill is 86% Corn, 8% barley, and 6% Rye, making this an extremely corn-heavy recipe similar to the original Ancient Age mash bill, which was made in the same facility.  The Master Distiller on hand for this project was the legendary Ed Foote, who previously worked at Stitzel-Weller, and is perhaps best known as the man behind the famed Pappy Van Winkle bourbons.
Appearance:
Light golden wheat in color, it certainly does not look its age.
Aroma:
There is a definite sweetness on the nose, resembling a dry bubblegum or cotton candy, but it is juxtaposed by a dose of nutmeg and aged oak with vanilla and honey.  It hints slightly at some light fruits, but that never really fully develops.
Taste:
Some cinnamon and clove on the tip of the tongue, this drinks like a light and smooth bourbon, not really like I might expect a 20 year old whiskey to taste.  There is definitely some tannins, but it's not a particularly strong oaky flavor.  In fact, it left me wanting a little more oak on the palate.  the sweetness I was expecting based upon the nose never developed either.
Finish:
Barterhouse finishes long and spicy, but again, it's lacking some sweetness that might make it really pop.
Synopsis:
It's certainly not a bad bourbon, but it's not as balanced as I would like for a bourbon of its age and price.  A pretty large number of Barterhouse bottles seem to have hit shelves over the past year, and I've seen them priced anywhere from $68 to $100.  Unlike the other Orphan Barrel releases, this can sometimes still be found on liquor store shelves.
---
Lost Prophet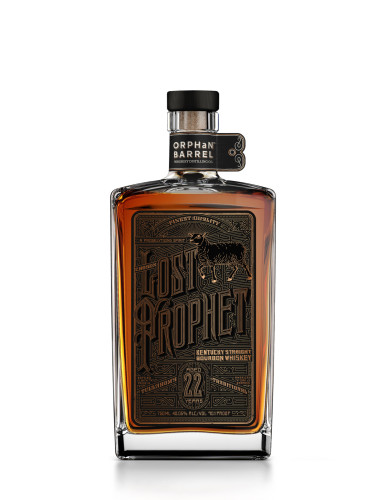 Lost Prophet is the latest release from Orphan Barrel Distilling, due to ship to distributors on 12/3, if memory serves.  This is an interesting comparison to Barterhouse, as its origins are most dissimilar compared to all other Orphan Barrel releases.  this is a 22 year old bourbon, distilled in 1991 at the then-named George T. Stagg Distillery in Frankfort, KY.  For those keeping score, that's now called Buffalo Trace.  Don't let the folks in Frankfort hear me say that, they've already threatened to sue Diageo…for telling the truth about the origin of the whiskey.  Go figure.  Anyway, this mash bill is 75-78% corn, 7-10% barley, and 15% rye.  It clocks in at 90.1 proof (45.05% ABV).  That makes this Buffalo Trace Mash Bill #2, for those playing at home, similar to Ancient Age, Blanton's, etc.  Retail Price is expected to be $120.
Appearance:
This one definitely shows its age.  It's deep, dark amber.
Aroma:
Huge dried oak on the nose along with honey and dried peaches.  Major contrast here between Barterhouse and Lost Prophet.  This is a much deeper, more complex aroma.  it showcases some cinnamon, nutmeg, and baking spices on end as well.  While some older oak-forward bourbons (cough Old Blowhard cough) get that "wet rope" smell to them, this one reminds me of freshly sawed oak, not old, dank barnwood.

Taste:
Lost Prophet hits you with a big smack of dried wood right off the bat.  Contrary to the oak bomb that is Old Blowhard, this is a much more balanced oak flavor.  The flavor of this one also doesn't fully develop on the palate, however.  Sweet baked goods and leather dominate the tongue with a hint of butterscotch when the fresh oak sensation isn't doing the dominating, but it, like it's brethren, lacks some of the vanilla and caramel sweetness I was looking for.
Finish:
Medium in length, this is a dry, spicy finish that really surprised me after the slightly one-dimensional taste.  In fact, it gets better and better on the finish, becoming quite enjoyable with flavors of cinnamon and oak that linger on the back of the tongue.
Synopsis:
Lost Prophet is the best of the Orphan Barrel releases to date.  It does a much better job balancing the oak with the sweet, and provides an excellent nose and finish that make the experience worth while.  Of course, it's impossible for a 22 year old bourbon to be perfect, as bourbons generally tend to peak long before they reach even 20 years old, but this is a very good representation of an ultra-aged bourbon.  Those who like a lot of oak in their sip will like this quite a bit.
---
Forged Oak
The surprise of the night was when we were treated to a taste of the next release of Orphan Barrel, Forged Oak.  We weren't given a release date yet, but were told this is a 15 year old new Bernheim Distillate that the label clearly shows to be 45.25% ABV (90.5 proof), which sounds familiar…oh yeah…it's because ALL of Orphan Barrel's bourbons seem to be cut to 90.5 proof.  C'mon guys, get a little creative!  (I kid…sort of.)  Regardless, this one was very different from the other Orphan Barrel Releases.
Appearance:
Very deep and dark, almost brown.  Considering this was the youngest bourbon in the bunch by five years, I found that surprising.
Aroma:
Loads of caramel on the nose with a healthy dose of heavily charred wood.   This smells familiar…
Taste:
True to its nose, this one has a lot of caramel and vanilla sweetness up front, and develops into a heavy charred, viscous, powerful sip on the back of the tongue.  though it is the same proof as the other releases, it drinks like a much higher-proof bourbon, making me grateful they did not release this at a higher proof (proving why, naturally, that there is a reason Ewan Morgan is the master of Whiskey for Diageo, and I just write about it.)  regardless, there is a lot of caramelized brown sugar on this one.

Finish:
Forged Oak has a long finish, heavy with that charred oak and smoky brown sugar lingering throughout the experience for quite some time after the swallow.
Synopsis:
Uh oh, Lost Prophet, you have competition.  if I were picking a whiskey to drink on a regular basis from thus lineup, it might just be Forged Oak.  There's probably a reason for that.  It's no secret that the Heaven Hill flavor profile has always appealed to me, and this one being a recent distillation at New Bernheim (which is now owned by Heaven Hill), this shares a lot of DNA with Elijah Craig, Evan Williams, and the lot.  And I like it.
ModernThirst.com Score: 89 out of 100
---
Really, the comparison of the three comes down to what you're looking for.  Clearly, the least impressive to my palate was Barterhouse, as it seemed just a touch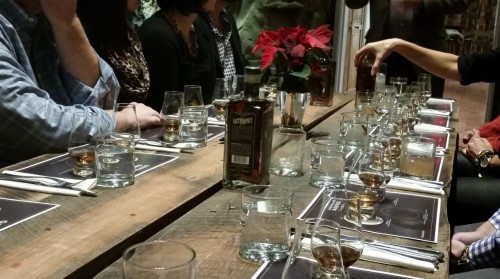 weak and pale compared to the other two offerings.  Neither Forged Oak nor Lost Prophet are perfect, but both are very interesting and good representations of their style. Those seeking ultra-aged oak-forward flavors should flock to Lost Prophet.  those seeking sweetness and barrel char should look no further than Forged Oak.
Either way, it's good to be able to say that I can recommend either of these new offerings from Orphan Barrel Distilling.  I'd highly recommend trying them first before buying them, as they are quite expensive, and they won't appeal to everyone.  These latest two offerings have a lot more character than the previous Orphan Barrel Releases and are, frankly, pretty interesting whiskeys.