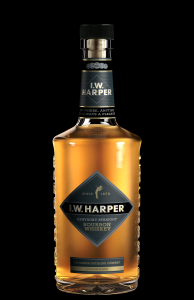 Some 2 decades ago, a venerable, prohibition-era bourbon brand ceased production.  20 years later it's back.
It's not a unique story.  Many bourbon labels have come and gone over the years, and many have been resurrected in the recent bourbon boom years.  I.W. Harper is joining the list.
I.W. Harper was founded by Isaac Wolfe Bernheim and produced at the Bernheim Brothers distillery in Louisville.   That distillery eventually was replaced with the "New" Bernheim distillery now owned by Heaven Hill.  However, many of the existing stocks of the distillery prior to Heaven Hill's purchase were sold off with the business when Diageo purchased it, meaning a great deal of whiskey distilled at new Bernheim in its older days still ages in barrels at the Diageo-owned warehouses located at the famed Stitzel-Weller facility in the Shively neighborhood of Louisville.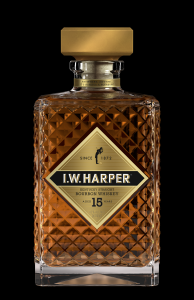 Recently, Diageo has announced plans to resurrect the brand using stocks from New Bernheim.  It will be sold in two different
versions, an 82 proof 4 year bourbon and an 86 proof 15 year version with extremely limited distribution.  The 4 year product is based upon a mash bill of 73 percent corn and will cost around $30-35, while the older variation uses 86 percent corn, costing a suggested $74.99.
Modern Thirst will be on hand for a launch event and tasting this Thursday, March 19th, and we will provide tasting notes and photos, so come visit us for updates!