Flatboat
A pretty solid value as a private label bourbon from Barton 1782, Flatboat doesn't wow, and it doesn't offend.
[amazon_link asins='B00H143UXW,B06Y1VGMH2′ template='MT-product-carousel' store='modernthirstc-20′ marketplace='US' link_id='89cd9de4-ff80-11e7-ad0b-b3d612b3a656′]
Vital Stats

◾Distiller: Barton 1792
◾ABV: 45% (90°)
◾Price Paid: $24.99
◾Availability: Exclusive to Liquor Barn, a Central Kentucky Liquor Chain
What it is:
Similar to Hancock's Reserve, Flatboat is a Private Label product released exclusively to a large big-box liquor store chain in Central Kentucky.  I was told that the liquor in the bottle is 6-8 years old, but very little other info was avaiilable.  It was distilled at Barton, and the manager mentioned it was aged in barrels originally intended for 1792 bourbon.
Packaging:
This is offered in a tall, standard whiskey bottle with a nice screen printed label and a plastic screw top.  It's not a wildly expensive packaging, but it's nice enough for $25.
Appearance:
Somewhat light in color, 6-8 years old seems about right for a 90 proofer.
Nose:
Simple syrup, vanilla, and butterscotch are the key scents here, with light oak shining through as well.
Taste:
The font palate definitely follows through with light caramel and vanilla flavors with some slight floral notes.  Oak and currant flavors develop on the mid and back palate, but neither really assert themselves.
Finish:
Surprisingly long, there are some dark fruits such as blackberries that develop on the finish with a healthy does of black pepper and oak on the tail.
Synopsis:
This is really similar to Ridgemont Reserve, and may simply be a replacement for Hancock's in the Liquor Barn lineup.  Much like Hancock, there's nothing here to turn off the discerning drinker, but there's nothing that really pops as outstanding. It's similar enough to 1792 Ridgemont Reserve that, at $25, it's clearly worth a purchase if the Barton rye-forward mash bill is your thing.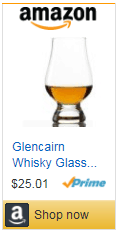 ModernThirst.com Score: 87 out of 100 Points.