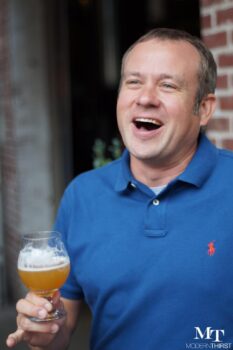 Matt is the resident Beermeister of ModernThirst.com. He was born and raised on the west side of Cincinnati. From his humble beginnings as a Burger Light and Hudy Delight drinker, he has developed a palate for some of the America's best beer, bourbon and wine.
What darkness lurks in the glasses of beer drinkers?  Matt knows!   Matt has rated nearly 100 different porters and stouts on Untapped. You can follow him for up-to-the-minute ratings under his user Id of "Gater" or sort through his ratings below
All ratings are out of 5 total points.
[table "5" not found /]
[table "3" not found /]