By Shane Lawrence
Special to Modern Thirst
State and local pride are key components to any type of festival.
With respect and admiration, craft beer outfits from Athens to Zanesville and around thirty other cities throughout the Buckeye State were proud to be listed on the respective beer lists of the annual Columbus and Cincy Winter Beerfests.
Of the 130 plus breweries lined up for the 8th edition of the Columbus event, held January 19-20, 2018 at the Columbus Convention Center, more than one third represented the state of Ohio.
"It's something we're happy to be a part of," said Max Fram, Vice President of Strategy and Operations for Fifty West Brewing Company.
Close to twenty percent of the breweries that were on hand in Columbus call the capital city home.
"We really enjoy working with all of those great people," Fram said. "It's a great opportunity to get in front of a lot of people at one time." Fifty West, based out of Cincinnati, offered a few selections from its repertoire during the two sessions in C-Bus, including Pedal to the Kettle Lemon Meringue, a 4.5 % ABV Sour Ale.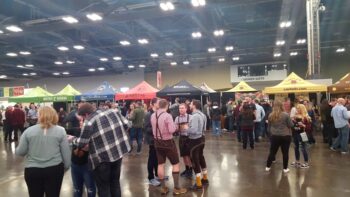 In addition, Fifty West – one of the presenting sponsors for the upcoming Cincy Winter Beerfest – is slated to have a bigger presence when craft brew enthusiasts convene in the Queen City.
On January 22, Fifty West announced that some of their products will now be sold in cans at various retail locations in the Greater Cincinnati area.
"It's been a long road arriving at this can launch," said Fifty West Managing Partner Bobby Slattery in a news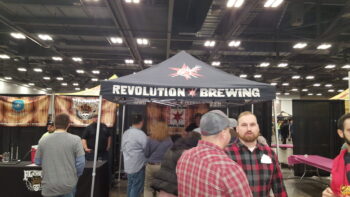 release. "I felt strongly that staying away from cans in the early years of the business granted us a learning curve to be adventurous and gain experience without massive consequences. We've spent time perfecting our brewing techniques and flavor profiles, while steadily growing our draft presence and our brand throughout the city."
Along with can samples of American Lager, Coast to Coast IPA and Doom Pedal White Ale, Fifty West plans on offering other draft selections to festival go-ers: Punch You in the EyePa, Farm to Kettle Sorta Cider, Paycheck's Porter, and Main St. Amber.
Over 20 of the 150 plus breweries scheduled to appear alongside Fifty West during the first weekend of February hail from the 'Nati.
"I think there are a few breweries in Ohio that transcend and really translate nationally," said Fram. "I think we have a great crew in the state – I would say (Ohio) is in the top twenty-five percent of the best craft beer in the country."
The 11th Annual Cincy Winter Beerfest, organized by Festivals Unlimited, is scheduled for February 2-3, 2018 at the Duke Energy Convention Center. Three sessions will be held over the course of two days: Friday – 6:30 pm – 11:00 pm; Saturday 12:00 pm – 4:30 pm; Saturday 6:30 pm -11:00 pm. Proceeds from the event are designated for the Big Joe Duskin Music Education Foundation, a 501-C-3. According to its Facebook page, the group's mission statement is "to provide educational music experiences and encouragement to participate in school band for as many public elementary students as possible, primarily using local professional musicians."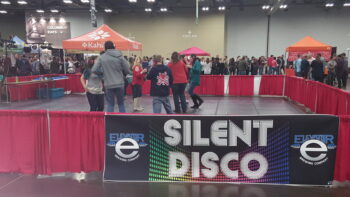 Notebook
• Along with the Big 3 – Cleveland, Columbus and Cincinnati – several other Ohio craft brew cities made the Winter Beerfest lists: Akron; Blue Ash; Canal Winchester; Canton; Dayton; Grove City; Hamilton; Lancaster; Mansfield; Mason; Maumee; Middletown; Millersburg; Mogadore; Morrow; North Olmsted; Powell; Springboro; Springfield; Strongsville; Toledo; West Chester; Wilmington; Vandalia; Yellow Springs.
• Tricks of the Trade – Any day of the week is a good day for beer drinking. However, when it comes to festivals, Friday is the suggested day for those looking to get the most out of the craft brew experience. "It seems like Friday is the more relaxed day," Fram said. "Friday is the day I would recommend because it's a smaller crowd and easier to navigate. It's also the easier night for people who really want to dig in and taste all of the beers they see online."
• Tricks of the Trade 2 – The author of this article – a craft beer novice – attended the second session (Saturday night) of the Columbus Winter Beerfest. He sampled fifteen brews and logged them just after downloading Untappd, the mobile phone application. In random order, he tasted the following: Yum Yum (3 Floyds Brewing Company, Pale Ale – American); Azacca IPA (Founders Brewing Co., IPA – American); Commodore Perry IPA (Great Lakes Brewing Company, IPA – English); Sweater Weather (Farmhaus Cider Co., Cider); HI-5 IPA (Terrapin Beer Co., IPA – American); Sweet Baby Jesus! (DuClaw Brewing Company, Porter – American); Pedal to the Kettle Lemon Meringue (Fifty West Brewing Company, Sour Ale); Chubbles (Yellow Springs Brewery, Stout – American); SeaQuench Ale (Dogfish Head Craft Brewery, Sour – Gose); Little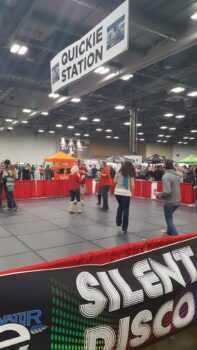 Kings (Hudephohl – Schoenling Brewing, Cream Ale); Husky IPA (Alaskan Brewing Co., IPA – American); Cidergeist Bubbles (Rhinegeist Brewery, Cider); Grapefruit Honey Lager (Abita Brewing Company, Fruit Beer); White IPA (Braxton Brewing Company, IPA – White); Stone Ripper (Stone Brewing, Pale Ale – American);
• Tricks of The Trade 3 – Readers should approach the beer festival experience as a marathon, not a sprint. Also, make sure to download brewery location maps using smartphones or utilize hard copy versions provided to attendees at the events.
Shane Lawrence is a graduate of The University of Michigan – Dearborn. He has been published in Hockey Weekly, The Michigan Journal and The Macomb Daily.
[amazon_link asins='B01MT9RIFZ' template='MT-product-carousel' store='modernthirstc-20′ marketplace='US' link_id='07a3a269-055a-11e8-b820-4302e3f65af4′]