A couple weeks ago, I posted a list of 10 whiskeys I always keep on my bar. One of the requirements for that list was that the whiskey be available enough to actually find regularly enough to keep it on the bar. But that cuts out a whole host of whiskeys I've tried over the past several years that were one-time releases I loved.
So here's a list of whiskeys I loved that were not replicated. The one requirement here is that it must be reasonably POSSIBLE to recreate them, at least mostly. So that eliminates some great sips like Booker's Rye.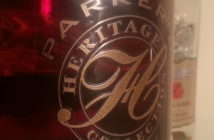 So this one can't necessarily be recreated exactly, but they can come reasonably close quite easily. PHC8 was a barrel-proof, 13 year old release of the wheat whiskey mash that makes up the standard 7 year Bernheim Wheat Whiskey.  On it's own Bernheim is sweet and light and easy to drink, but lacks a little depth, and certainly lacks the richness and complexity of PHC8. PCH8 showed us that this mash bill can be so much more than a lither summer sipper or mixer. I'm not expecting Heaven Hill to leave more of these barrels in the warehouse for 13 years, but an annual or quarterly release of a limited edition barrel proof Bernheim at 7 years old would be on my must-buy list.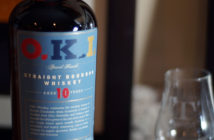 Yes, New Riff is retiring their 10 year O.K.I. brand when current stocks are gone. But literally any sourced whiskey who bought aged barrels of MGP distillate can replicate this to a degree by simply buying sherry barrels with brandy butts and finishing them. Release it at 10 years and barrel proof and the results, if anything like the O.K.I., can be amazing.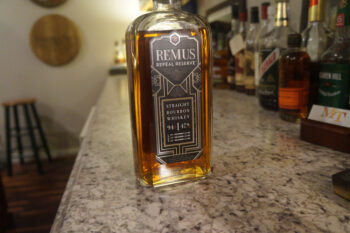 It may be unfair to include this one, as 2017 was the first year it was released, and it seems likely that it will be an annual release. But MGP has a lot of  aged stock of their own, and it seems that a blend of their mash bills from select barrels is an easy answer here, even if the blend or specific age changes year over year. Ultimately, what hit the shelf was a really good spicy bourbon that can and should be repeated. I'd like them to follow up with some aged rye at barrel proof as well.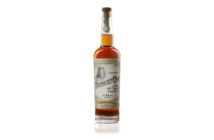 Kentucky Owl Rye
Again, this may be a little difficult, as I don't know where KY Owl got their rye, how much they got, and if more exists. But this was an excellent bottle that I wish I'd picked up myself. Aged rye whiskeys at barrel proof are few and far between, and that's really disappointing.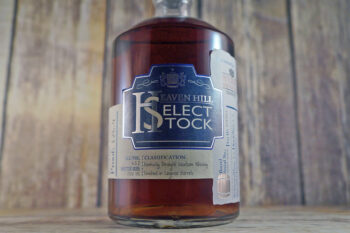 It's 9 year old wheated bourbon mash bill (think Larceny) aged 21 months in cognac barrels. This is not something that should be too terribly difficult to replicate. Select Stock is a gift shop only release, and it can vary depending on what the distillers want to experiment with. But this could be a larger release quite easily, and it could be a regular limited edition release.
Bonus 6th: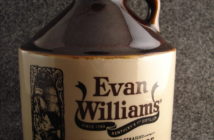 This wasn't really a one-time release, but a gift-shop only release that was discontinued after a couple years. Simply put, it is 7 year old Evan Williams bottled at 125 proof- which Heaven Hill seems to have an inexhaustible supply of. It was great. And the fancy bottling isn't even necessary.
While writing this up. it occurred to me that this is the 3rd suggestion I've mentioned for Heaven Hill. It seems like a whole collection of limited releases from Heaven Hill (similar to the Buffalo Trace antique Collection) would make sense. With Elijah Craig Barrel proof as a quarterly release, a small collection of 3-4 bottles released at the same time each year that includes Parker's Heritage could be a huge target for bourbon buyers. To date, Heaven Hill has two great limited release products in Parker's and Elijah Craig Barrel Proof, but have had multiple whiskeys at varying times that were fantastic. Why not capitalize on something you've done really well by offering it to the public regularly? The market has shown that it can bear high costs for whiskey, so if it's difficult to produce, just price it accordingly.
Got more suggestions for whiskeys that should and could be re-released? Comment below!