Many of our readers are no doubt already familiar with the Luxco name.  Based out of St. Louis, Luxco is a currently non-distilling producer of various liquors, including American Whiskey.  We've already reviewed the Ezra B Single Barrel Bourbon on this site, and were pleasantly impressed with the quality of the barrel selections.  But Luxco also offers other American whiskey variants in Ezra Brooks, Rebel Yell, and a partnership with Limestone Branch distillery in the production of Yellowstone Bourbon.  Also, Luxco recently has released limited edition blends of whiskey in Blood Oath.   In December, Luxco announced plans to build a $27 Million distillery in Bardstown and join the Kentucky Bourbon Trail.  Now Luxco is expanding again.  This time, it's with a new variant: Irish Whiskey.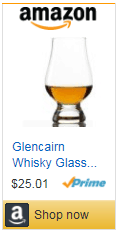 There will be two offerings in the series under the label of "The Quiet Man."  The first will be a four year old version, and that will be paired with an 8 year old version, both bottled at 80 proof.
ModernThirst is hoping to taste both versions in the near future and we will report back our experiences as soon as possible.  In the meantime, check out Luxco's press release below:
Luxco Introduces New Handcrafted Irish Whiskey
The Quiet Man Irish Whiskey Launching in U.S. in January 2016
(St. Louis) January 5, 2016 — Luxco is proud to introduce its first-ever Irish whiskey, The Quiet Man, set to launch two varieties in the U.S. this month. The handcrafted Quiet Man is produced through Luxco's partnership with Niche Drinks in Derry, Ireland, and is the first Irish whiskey bottled in Derry in more than 100 years.
The Quiet Man brand was born when Ciaran Mulgrew, managing director and co-owner of Niche Drinks, and founder of The Quiet Man, decided to create a whiskey to honor his father, John Mulgrew.
"The Quiet Man is a completely unique combination of hand selected whiskies, finished in first-fill bourbon barrels, creating sweet and spicy notes," Ciaran Mulgrew said. "In more than 50 years behind the bar, my father saw and heard it all, but like all good bartenders, John Mulgrew was true to the code and told no tales. He was 'The Quiet Man,' or as they say in the pubs of Ireland, 'An Fear Ciuin.'"
Distilled in traditional Irish whiskey pot stills matured in oak barrels and recasked in first-fill bourbon casks, The Quiet Man will be available in two varieties: The Quiet Man Traditional Blended Irish Whiskey and The Quiet Man 8-Year Single Malt Irish Whiskey, both bottled at 80 proof and sold in 750ML bottles. The Traditional Blended Irish Whiskey is aged four years and has a high malt percentage, compared to most blends, offering a mellow and ultra-smooth finish. The Single Malt offers a smooth taste and floral notes for a premium experience.
"The difference between a good whiskey and a great whiskey lies not just in picking the best ingredients and having the most skilled distiller," Mulgrew added. "It lies in selecting the finest barrels to let the whiskey mature in. Our unique process of finishing the aging in barrels that previously held bourbon but never whiskey allows The Quiet Man to soak up those wonderfully sweet yet spicy oak flavors, and the result is two great Irish whiskies."
The Quiet Man is currently available in Germany, South Africa, Canada and Ireland, and was first bottled in June 2015. It will be available in the U.S. in January, through a joint venture between Luxco and Niche Drinks, whose partnership dates back to 1986.
Suggested retail price is $39.99 for the blended variety and $49.99 for the single malt variety.
For more information on The Quiet Man, please visit www.thequietmanirishwhiskey.com, or www.facebook.com/the-quiet-man-irish-whiskey.
About Luxco
Luxco, Inc. is a leading producer, importer and marketer of beverage alcohol products. Our mission is to meet the needs and exceed the expectations of our consumers, associates and business partners. Founded in St. Louis in 1958, where it is headquartered, it is owned and operated by the Lux family. Its portfolio of brands include: Juarez Tequila & Triple Sec, Pearl Vodka, Everclear Grain Alcohol, Arrow Cordials, El Mayor Tequila, Ezra Brooks & Rebel Yell Bourbons, Lord Calvert Canadian Whisky, St. Brendan's Irish Cream, Salvador's Cocktails, Yago Sant' gria and other well-recognized brands. For more information about the company, visit www.luxco.com.
About Niche Drinks
Since 1983, Niche Drinks has been producing Cream Liqueurs, Irish Coffee and Ready To Drink Cocktails of the highest quality for its retail partners in Ireland, the UK, the USA and Europe. Additionally, Niche, located in Derry, Ireland, provides its expertise to multinational drinks companies, creating brands for them to market and sell from Boston to Bangkok.
For more information, contact:
Pia Reinhold [email protected]
Maggie Hallam [email protected]