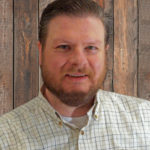 So sometimes we lose sight of it in our various writings for the site, but ModernThirst is, first and foremost, a blog.  So in lieu of new reviews and recent events, since I haven't had the opportunity to review bourbon or to attend any major events, I thought I'd share some thoughts about the whiskeys I've been drinking and the bourbon and beer related things I've had of late.
Distilleries are springing up everywhere…
On May 2nd, Luxco broke ground on the newest distillery in Bardstown.  I covered the groundbreaking ceremony on this site, and discussed it a bit.  But that was more of a news report, and didn't really contain my thoughts on the matter.  I'm excited for it- more excited than for other similar projects we've covered for a few reasons.  First, Luxco may be building a new distillery, but they're far from new to the bourbon industry.  They're an established player in the spirits market, and bourbon, through imports like Irish Whiskey and the sale of various sourced bourbons under their own labels, such as Ezra Brooks, Rebel Yell, and more.  I've met several of the Luxco executives and workers in the past several years, including the good folks at Limestone Branch Distillery, which is 50% owned by Luxco, and I feel like they're the right people to get into this arena.  Like Willett before them, they may be new distillers, but they understand the market, and have established products and brands that will help the transition from Non-Distilling Producer to Distiller go much more smoothly.  Willett's main brand varies from release to release, meaning a swtich to their own distillate won't be a shock to the palates of those who already buy their product since, well, their product doesn't already have an established, uniform taste profile.  Similarly, Luxco's brands aren't well established enough in the market with such broad mass appeal that a change in source will off-put significant consumers.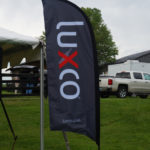 You can contrast that with the new Bulleit Distillery in Shelbyville.  Bulleit is a Diageo brand, and Diageo is even more prominent already in the global spirits industry.  But Bulleit  most certainly has a flavor profile, and it's so widely distributed and sells so well that a change in distillate will be a seismic change to their product.  They've certainly stockpiled plenty of aging whiskey from their previous Four Roses contract and from other sources such as Jim Beam that they should have plenty of whiskey to continue to produce their product while their new distillery comes on line, but in the end, that whiskey will taste very different from what's currently in those orange-labeled bottles.  How they manage that change will be an interesting story line.
Where are those whiskey reviews?
They're still coming, have no fear.  There will be a few releases over the summer that I plan to get out in front of, namely Parker's Heritage.  But in the meantime, I've found that I've stockpiled way too much bourbon to continue buying every bottle I see.  I've been working on thinning the herd lately, so to speak.  I've revisited quite a few bottles I really enjoyed, and actually managed to drain a number of them.  It's been really enjoyable.  In reviewing bourbons, I often open a bottle and like it quite a bit, then rarely get back to taste it again for a while as I move on to  other bourbons to sample and write about.  So it's been rather nice to revisit some of those good bottles again and settle into a groove with the ones I really like.
What are they?
Heaven Hill 6 Year Bottled in bond has been a big one.  I've drained two bottles of that in the past month.  If you're not fortunate enough to live in Kentucky or one of the few neighboring states that gets this whiskey, I feel bad for you.  I'll go ahead and say it- dollar for dollar, it's the best choice in the Heaven Hill portfolio now that they've taken the age statement off Elijah Craig (don't get me started on that again).  As is the M.O. for Heaven Hill, they manage to take a 6 year old product and get enough oak in it to taste like it could be ten years old.  How they do that, I can't say, but the $12-15 6 year bonded product is a steal of a value and just a nice sip.  It should be in your regular rotation if you live in a region in which it's available.
I've also polished off some private barrel picks lately.  A few were from The Bourbon Society in Louisville.  Most of the society's picks are pretty good, and that's owed mainly to Chris Zaborowski of Westport Whiskey & Wine, who heads up the barrel selection committee for the society.  The actual members of the team who pick the barrels changes from bottle to bottle, but Chris's palate and organization have lead to a fairly consistent string of really nice picks.  And most of the Society's picks can also be found at his store.  It's a gold mine of good private barrel picks, and that's where whiskey is really going for me.  As limited release bourbons get harder and harder to find, and more and more expensive to buy, I find myself gravitating to really good barrel picks.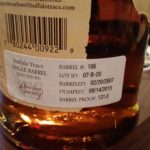 I recently got around to opening a Society selection of Buffalo Trace from late last year, and I had forgotten how good that bottle is.  Standard Buffalo Trace is always a nice sip, but this barrel is light, sweet, and dripping with honey and vanilla.  While I'm not doing a separate review on a barrel pick, I did sit down and score it for my own curiosity last weekend and I marked it as a 92 by our scoring method.  It's great, and the fact that it was a Liter bottle means I'll get to enjoy quite a bit of it before it is gone.
I polished off two Evan Williams Single Barrel picks recently, too.  Once was a Liquor Barn selection and one was from The Bourbon Society.  Heaven Hill has mastered the art of producing a lot of really affordable and drinkable bourbons.  I don't recall how it happened, but I discovered a really nice blend of whiskey in drinking these… two parts Evan Williams Single Barrel, one part Bernheim Wheat Whiskey.  I'm not typically into "vatting," but that's a really nice mix.  Give it a try.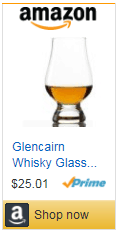 Last, I finished my Wild Turkey Kentucky Spirit selection from The Bourbon Society just in time for yesterday's monthly meeting where a newer pick was still for sale, so I was able to replace it.
And last night's Bourbon Society Meeting was a fun one.  Our table started off as the Beam Brands table, with two Jim Beam single barrel bottles, my bottle of Baker's, and a bottle of Basil Hayden.  But we branched out to some Wild Turkey and Whistlepig Rye later in the evening.
Speaking of Private Barrel Picks and Knob Creek…
ModernThirst is collaborating with The Party Source in Northern Kentucky on a private barrel of Knob Creek.  We'll be at the distillery in Clermont on July 7th, and we're pretty excited for this release that will be available only at TPS.  We'll have more details on it at a later date.
That will likely be the first of two Knob Creek picks we do, as a group of readers has inquired about buying a full barrel.  We may be organizing a second group to select that barrel all on its own through a local retailer.  Let us know if you're interested (email me at [email protected]).
And not to forget the suds…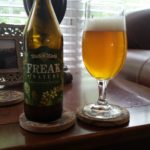 I've had quite a bit of beer lately, too, much to my waistline's chagrin.  I've had a few bottles in my beer fridge that I picked up on our recent trip to Asheville, NC.  One of those bottles was Freak of Nature by Wicked Weed, one of my favorite breweries.  That's just a fantastic beer.  Not to be outdone, Phantasmagoria from Prairie Ales was a show stopper this week, too.  As it gets warmer, I'll probably gravitate back to some wheat beers and sours from the winter stouts, but I'm particularly on the lookout for beer made with hot peppers…I'm mildly obsessed with spicy food and beers, so it's a bit of a passion.  Rivertown's Death is a great example.  Founder's Mango Magnifico can lean a little heavy on the mango, but Country Boy's Nacho Bait is excellent as well.
That's about it for now.  Our consulting roles have grown quite a bit in the last year, and that's been a fun development.  Along those lines, ModernThirst has a couple of really interesting irons in the fire that we can't talk about yet, but we will soon.  We are planning to record another podcast in the near future as well, so feel free to contact me with ideas for topics.  I will probably take a break from the site for a week or two at the end of July for the birth of my second daughter, but I won't be far from my email or my phone, so I'll be around.
Keep drinking!  Cheers!