Happy Tuesday, my fellow bourbon geeks!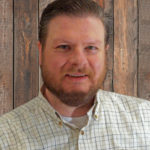 The dog days of summer have finally set in to central Kentucky, it seems.  After months of cold, rainy weather, Louisville temperatures finally cracked the 80s, and we're getting plenty of sun.  This is just in time for me to head out of town for Memorial Day Weekend.  I'll be on my annual St. Augustine, FL trip, and hopefully enjoying some sun and surf.  While that does mean plenty of time to enjoy a tasty beverage, it doesn't lend itself to sipping high end whiskey or writing up reviews.  I generally like to buy one semi-decent bottle of whiskey (last year was Elijah Craig 12 year, if memory serves), and switch back and forth between that and cold beer on the beach.  Options are limited, unfortunately, to whatever is available at the Publix liquor store near the condo.
Cocktails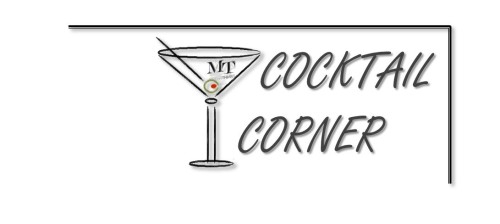 Did I mention that I'm not really a cocktail guy?  I prefer my bourbon neat 99% of the time.  However, sitting on the beach for hours doesn't lend itself well to drinking a lot of bourbon neat with a 2 year old running around.  I need to come up with some kind of bourbon cocktail I can mix up in the condo and drink ion the beach that will not be overly sweet, but won't offend the taste buds.  Anyone got any ideas?
Still, it's going to be a somewhat busy summer for ModernThirst.  Aside from the pending birth of my second daughter, ModernThirst is picking a barrel of Knob Creek on July 7th in collaboration with The Party Source in Northern Kentucky.  The experience of picking a barrel is a lot of fun in and of itself, but the somewhat self aggrandizing pride of seeing our name on the bottle is even better.  I'm guessing I'll have more than my fill of Knob Creek this year.  What was it Mark Twain said?  "Too much good whiskey is barely enough," or something to that effect.

Parker's Heritage Collection
The past two years, Parker's Heritage Collection has been released over Memorial Day weekend at the Heaven Hill Gift Shops.  As is customary, if I hear word that it has been released, I will beg shamelessly for my friends to stop by while I'm out of town.  Two years ago, the Wheat Whiskey Original Batch version of PHC was a show stopper, and my whiskey of the year.  Last year, the Malt Whiskey was…well…not.  I'll leave it at that.
Umm…where are the reviews?
I'm not shirking my drinking duties, but it's getting harder to find bourbons to review…I've written over 125 reviews to date, and that has covered most of the low hanging fruit.  Limited release bourbon is simply very hard to find… and it's expensive.  But, a new bourbon review is pending.  I reviewed most of the Jim Beam Small Batch collection some time ago. The one conspicuously absent label has been Baker's.  Well, good news: It's been opened, tasted, and notes are taken.  I'll be writing up the review prior to flying out on Thursday.  SO LAY OFF! (I'm kidding…sort of.)
We've also had several inquiries into whether or not I'll be reviewing Knob Creek 2001.  My answer is simple:  I certainly hope so!  But that will depend on whether or not I can even find it.  I did taste two samples of 15 year old Knob Creek recently.  They were pulled straight form the barrel, so it was barrel proof, unfiltered, and were both individual barrels, so they were very different from what went into the bottles of Knob Creek 2001 at 100 proof.  Both were around 115 proof, and one was good, but a bit over aged and over oaked.  The other was outstanding.  I have zero doubt that the choice barrels that found their way into batches of Knob Creek 2001 are excellent. If anyone sees it at a local tasting bar, let me know.
What 'cha been sipping on, Bill?
I'm so glad you asked!  For the second straight week, I've been working my way though some previously opened bottles.  As it gets warmer, I've found my tastes trending towards sweeter bourbons, so I've had some wheaters lately.  Last night, I was working on some Maker's 46.  Plus, a rash of Weller Special Reserve seems to have hit stores in the area recently, and I picked up a 1.75L bottle of Weller.  I don't really know why I did.  I'm honestly not a huge fan of it compared to things as easy to find as Maker's or Larceny.  I guess everyone gets caught up in the bourbon craze once in a while.  I just like having it on hand for guests, really.  It's inoffensive, but I think it lacks character and depth of flavor.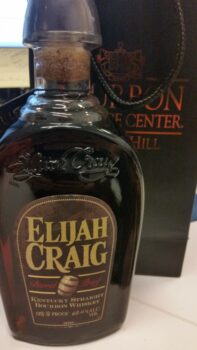 On one good note, I did manage to pick up another bottle of Elijah Craig Barrel Proof (Thanks to local bourbon hound, Kevin!)  This is the 138.8 proof release.  that's the 10th release, for those keeping track.  And did you know we DO keep track?  There's even a table posted for it on our Bourbon Information and Resources page.  Just go there and scroll down.  On that note, did you even know we HAD a Bourbon Information and Resources page?  If you haven't visited it, please check it out!  I think you'll find a lot of our articles and information compiled there handy.
I've actually spent a decent amount of time lately reorganizing the way the site's menus operate.  I created a few new pages to better organize information and make it easier to find what you're looking for.  We just crossed the 500 all-time posts milestone, and some of those older posts contain a lot of good information that can just get buried in the years.
So you mentioned beer…
Yes I did.  Thanks for reminding me.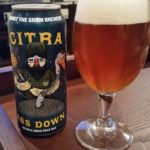 I've been on a Double IPA kick recently.  Local brewer Against The Grain's Citra Ass Down has been available in stores again (finally).  I love this stuff.  Against the Grain is quickly becoming Louisville's top brewery for finding a wide variety of interesting beer.  There are more and more brewers in this city seemingly every day (try 3rd Turn, if you get a chance), but ATG finds a way to stay out in front of the pack.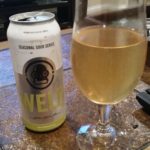 One less than great experience was with a sour release by Tin Man.  Now, I'm a bit of a sour beer fanatic.  Love it. So I saw Tin Man's "Weld" in the store and thought it had to be great.  Pear sour ale seems like the right match.  It wasn't.  The pear completely overwhelmed the sour, making this taste like an overly sweet pear cider.  Disappointing.
A little off topic, but…
Gotta mention my latest obsession.  If anyone has visited Nashville, you may be familiar with their unique "hot chicken" offerings.  If not, you probably saw KFC's commercials with their misguided attempt to market it to the masses (I wish national chains would stop pretending they offer hot foods…they don't.)  If not, you should try it…in Louisville.  Nashville Style Hot Chicken has taken this city by storm, with two very popular locations, Royal's and Joella's, serving up some taste-bud blistering hunks of hen.  Much to my delight (and my waist line's horror), Joella's is opening a second location…about 4 minutes from my house.
Oh.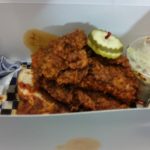 My.
God.
Waaaay off topic
Any Tennis Fans out there?  If so, check out my buddy Dan's site Tennis Abides.  I've known Dan for 20+ years….and technically, I could say for over 40 years, as we were both born on the same day in the same hospital.  But we didn't really get a chance to speak then, for obvious reasons.  Dan is a very smart and witty guy, who knows his tennis as well as anyone, and has been on the web and on radio for his tennis insight for a while now.  Check it out.
That's all for today.  Be on the lookout for the Baker's review, and check out all our posts and reviews at ModernThirst.com.  And don't forget to subscribe!
Cheers!  And Keep on Sippin!