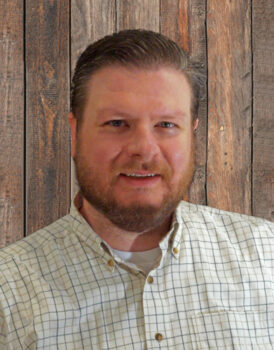 It's been a tough week, getting back into the swing of normal life after a sunny Memorial Day Weekend trip to the beaches of St. Augustine.  I hope everyone had a great weekend.  But I'm back, and getting back into the business of writing about bourbon.
So in my last post, I mentioned picking a bottle of bourbon for the beach once I got to Florida, and I had a lot of people reach out on the site, via email, and through Twitter and Facebook asking what I chose.
I must not know much about Bourbon…
The liquor stores near the beach there aren't really the best places to hunt rare liquor, but the Publix store I eventually visited had a bottle of one of my favorite sippers- E. H. Taylor Small Batch.  It was priced near $50 ($49, if memory serves).  I didn't buy it.  First off, I wasn't going to bring any unfinished bourbon back with me on the plane.  Second, I knew I'd be drinking most of it in some sort of cocktail on the beach, and doing that to a bottle of E. H. Taylor seemed blasphemous, so I reluctantly, and prudently, passed, and grabbed a bottle of standard Buffalo Trace.  Good ole' BT is a really solid bourbon- so don't snicker.  What really threw me was as I was paying, the Lady said "Buffalo Trace!  You got lucky!"
Our ensuing conversation went something like this:
Me: What?
Her: We only get a case or two every 2-3 weeks.  It sells out right away.
Me: Wait, standard Buffalo Trace?
Her: Yes.
Me: (holding up the bottle) THIS?
Her: Yes!  You must not know much about bourbon.  It's really hard to get.  We got a case in this morning and there's only 4 bottles left.
That hurt.  I wanted to pull out a ModernThirst business card, or tell her to visit the site, but I refrained.  I mean, actual rare or limited stuff is impossible to find here in Louisville in the heart of the bourbon craze, but Buffalo Trace can be found in rows and rows of bottles at any liquor store or drug store with a liquor license.  I was shocked.
It did get me thinking, though.  Most of the Buffalo Trace craze/allocation/beanie-baby-like-obsession is the fault of that wheated bourbon-that-shall-not-be-named that is also made in the Buffalo Trace distillery.  But I was essentially choosing between two very similar bourbons.  One (Buffalo Trace)  is 90 proof, around 9 years old, and one is 100 proof, around 8 years old, from the choice warehouse and rack spaces (EH Taylor).  I had made the value-based decision that $50 for  EH Taylor wasn't worth it compared to $29 for Buffalo Trace.  What if Buffalo Trace became hard to find, and cost $50 in a year or so.  Would I still value it?
A perfect example is Elmer T. Lee.  While Elmer lived, his bourbon was essentially a single barrel pick of 90 proof Buffalo Trace bourbon, mash bill #2.  The value was that Elmer picked excellent barrels, and the bottles sold for about $30.  For many drinkers, it was their go-to everyday sip.  Then Elmer, sadly, passed away, and there was  a rush on bottles. Now, people will line up for the chance to buy one bottle at $40, or pay absurd secondary market prices for a bottles, sometimes $75 or more.
Is Elmer T. Lee good bourbon?  Sure!  At $30 it's a great purchase.  Is it a remarkable bourbon?  No.  And at $75, it's not a good purchase.  Consider that you could also buy Blanton's bourbon, from the same mash, similar age, single barrel, and running around $60 right now.  Price being equal, would I rather have Blanton's or Elmer T. Lee?  Blanton's all day.
Another place where the value scale has become skewed with Buffalo Trace bourbons is with Weller.  Old Weller Antique is a really nice 107 proof 5-7 year old wheated bourbon…if it's around $30.  Weller special reserve, the 90 proof version of the same, used to cost about $20 or even less.  Now, I see it in liquor stores pushing $30.
Where does all this rambling lead?
When reading about bourbon and going by recommendations on this site, please take value into account.  We do not pay secondary market prices for bourbon.  I refuse.  Yes, that limits how many cool, rare bottles I get to keep on my shelf, but it also keeps everything in perspective.  I try to rate whiskey based on whether or not I like the flavor, and whether it's a good representative of its style.  But if the retail on a bottle is $30, and you have the chance to nab it at $60, take a long hard pause before deciding if you're getting caught up in a craze, or whether you really need that bottle for twice what it's really worth.
Like Elmer T. Lee, a bourbon's popularity is often tied to its price.  A nice, easy-to-find bourbon at a low price will generate a ton of talk amongst bourbon geeks, but if you change that quality/price ratio, it's just not the same.
Unfortunately, this post/rant has mentioned Buffalo Trace exclusively.  I don't mean to single them out, they're just the easy target on this, and it's not even their own fault, necessarily.  They do produce, by and large, what I consider to be the best overall portfolio of bourbons of any major distillery.  I'm also not harping on expensive bourbons, just relative value.  Hope that makes sense.  Maybe I need to have a "Bourbon Relative Value (BRV)" rating on my reviews as well…
Anyway…
Beer
Florida has a lot of nice options for local beers.  I was particularly impressed with Verterans United Craft Brewery's Raging Blonde and Jai Alai's IPA.  Both seemed readily available, and both were really tasty.  The Raging Blonde was a great beach beer.  And while not a Florida beer, Terrapin Beer Company's Hoptimus was a good sip as well.
Back home, the wife and I along with some family and friends, took in the Thursday evening Broadway Series production of The Phantom of the Opera.  Our pre-show dinner restaurant had a strangely unsatisfying selection of craft beers, but did sell bombers of Hoptimus, an imperial IPA from New Albanian Brewing Company.  Excellent.  You can always follow my beer check ins on Untapp'd (it's a smartphone app, for those who don't know…sort of like Facebook for beer drinkers) at @BillStraub.  I highly encourage you to follow fellow ModernThirst founder and Resident Beermeister, Matt, if you're on Untapp'd.  He's a machine, with a much more discerning beer palate.  @GaterMatt.
Margarona
Just a helpful tip…when ordering a Mexican-themed drink you're not sure about, always ask about the size of it before ordering.  (A Margarona is a margarita with a Corona  Beer in it.  It's tasty.  This photo looks like I used a weird angle to make the glass look bigger than my head.  I did not.  It was bigger than my head.  Also, losing the beard did make me look pretty young again, right?)
Upcoming Review
I have received word that a Sample of Knob Creek 2001 is heading towards the ModernThirst tasting room for review.  I'm quite excited to try this- and I get the impression, based on feedback, that it's a bourbon many readers are anxious to hear more about.  I will taste and review it as soon as I possibly can after it arrives.
Cheers!