The holidays are coming, and if you need some bourbon-themed ideas for gifts, check out our selection of bourbon-inspired T-Shirts!
Our new design is simple and to the point: DRINK BOURBON. T-Shirts start at only $18.49.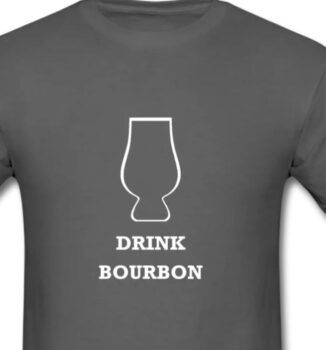 There are a number of different T-Shirt sizes, colors, materials, and styles to choose from.
Click here to check out our other designs as well!