Drinks by the Dram Premium Whisky Advent Calendar Top 10
Well, here we are in that lull between Christmas and New Year's Day.  Many people, including myself, have been tweeting and posting about their various advent calendar experiences.  I thought about creating a short video recapping my top 10 from the 24 whiskies in the Advent Calendar, but decided to go the short write-up route instead.  You can read more details about each whisk(e)y entry by clicking on the desired dram in the calendar, via this link.
This experience introduced me to many whiskies I had never tasted before – many because they are very limited, and others simply due to cost.  As I scored the daily one ounce samples on a letter grade scale, I also kept a running list of my favorites and that is what I'm going to share with your now.  Each of these whiskies scored a "B+" or higher in the daily reviews.
First, a couple of honorable mentions – that fell slightly below the top 10:  The Lost Distilleries Blend Batch 10 and Elijah Craig Barrel Proof Batch 11 were two excellent whiskies just outside of that top group.
Top 10 from the 2017 Premium Whisky Advent Calendar are as follows (each entry is also linked to review):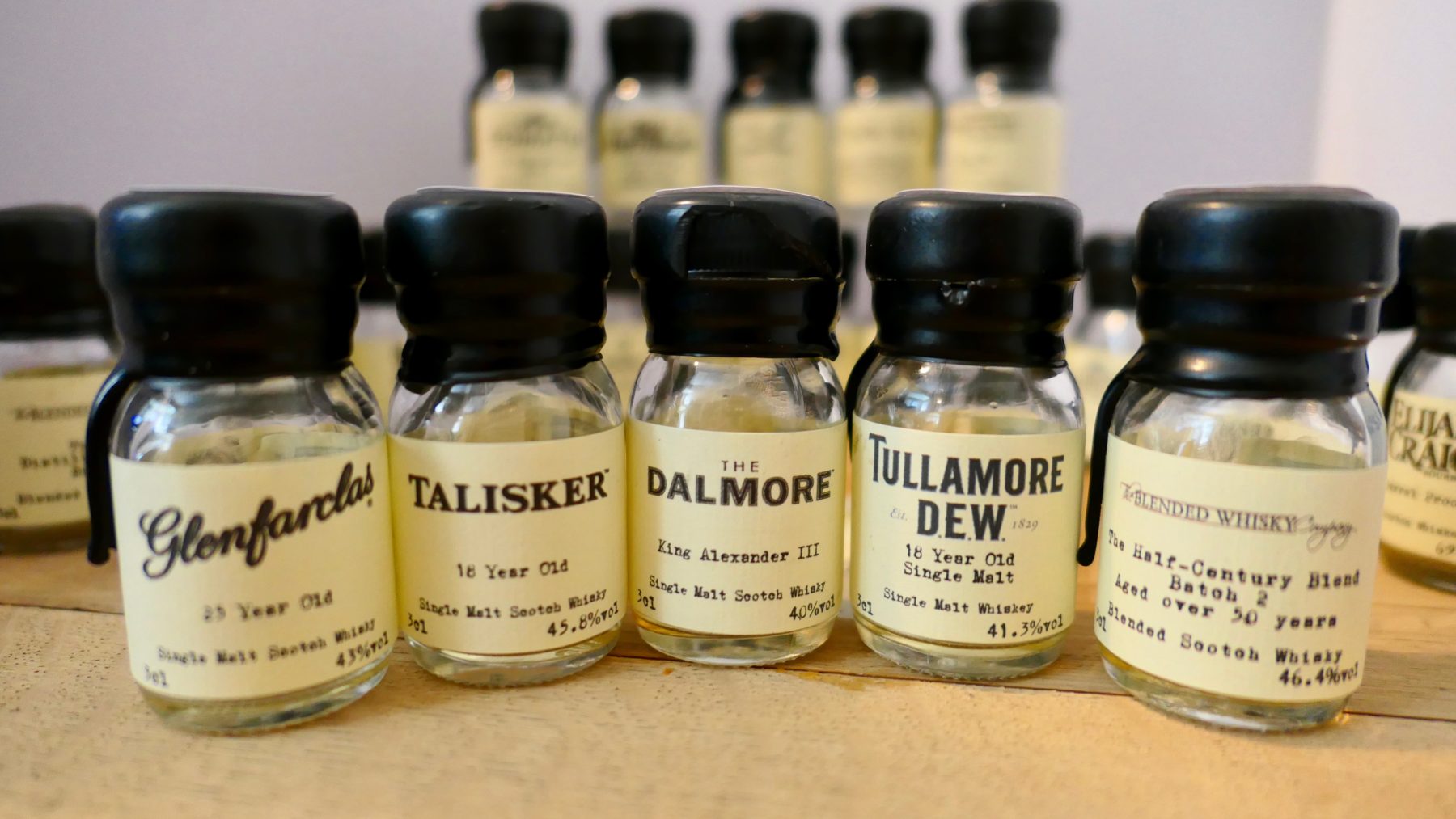 As I wrap-up, I thought it would be interesting to share which whiskies received the most interest via twitter on the daily updates.  The five most interacted with tweets were (in order from highest interaction to lower amongst the 24 whiskies):  Talisker 18 Year Old, Tullamore DEW 18 Year Old, Deanston 18 Year Old, Wolfburn Aurora, and The Half-Century Blend Batch 2.
As we approach the end of 2017, I want to take a moment to thank all that have followed along with us on ModernThirst.com, as we have continued our whiskies journey this year.  Hopefully, you have enjoyed our thoughts on different whiskies – and will consider sharing about our site with a friend.  Before we move into 2018, Jeremy and I have developed our own personal top whiskies lists of the year that we'll share before we ring in the New Year.  Look for it soon here on ModernThirst.com – cheers.