[amazon_link asins='B072HNRNGK,B01MZ278TN' template='MT-product-carousel' store='modernthirstc-20′ marketplace='US' link_id='83f3eca5-47d4-11e8-8b28-5df008201c69′]
Coming soon to The Party Source in Bellevue, KY is ModernThirst's second private barrel. Our first barrel was a Knob Creek collaboration pick in the summer of 2016, and our second is Elijah Craig. After a bit of a delay due to a mild labeling snafu, we have received our own bottles already, and I'm thrilled with the result. You may have already seen my previous post about the barrel itself, where I walked readers through the process of turning it into a bar table.
MT Elijah Craig Barrel Stats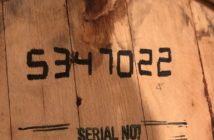 ◾ABV: 47% (Proof: 94º)
◾Mash Bill: 78% Corn, 10% Rye, 12% Malted Barley (Standard Heaven Hill Recipe)
◾Barrel Number: 5347022
◾Barrel Char: #3
◾Entry Proof: 125º
◾Proof at Selection: 126.1
◾Barreled on: October 20, 2008
◾Bottled : December, 2018
◾Distilled at: Heaven Hill Bernheim Plant, Louisville, KY)
◾Aged: Warehouse O, 6th floor
◾Age: 9 Years

Appearance
Reddish amber with plenty of clarity
Nose
Oak, cinnamon, some hints of honey with lots of vanilla and baking spices
Taste
Sweet vanilla hits the tip of the tongue and quickly fades to honey on the mid palate. Oak asserts itself as well with notes of cashews, peanuts, and sweet simple syrup.
Finish
Medium in length, the oak continues to linger with a trademark Heaven Hill nuttiness and a quick ,mild burst of rye pepper spice.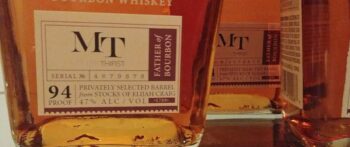 Synopsis
Elijah Craig has long been a favorite of mine. Even after dropping the age statement, Heaven Hill continues to produce a great whiskey at a great price, though the overall profile has skewed away form the heavy oak of the 12 year to more of a sweet, nutty, delicate bourbon with this non-aged stated version. Matt picked this barrel late in 2017 and he did an excellent job. This is a quintessential Heaven Hill flavor with a touch more sweetness than the standard bottling. It fits my palate very well.
(To avoid conflicts of interest, ModernThirst does not score our own private barrel picks).