[amazon_link asins='B00P553P1Q,B00H143UXW' template='MT-product-carousel' store='modernthirstc-20′ marketplace='US' link_id='d444a328-f191-11e8-abc7-25553e543666′]
TWENTY WHISKIES FOR THE SHELF – PART 2
Note: The introduction below repeats from Part 1.  For those that are already familiar with the background scroll down to the ten whiskies in this review.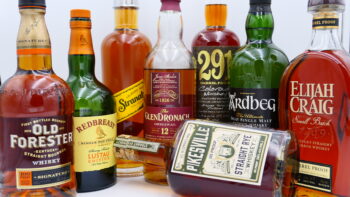 Jeremy and I have been talking for some time about creating a listing of whiskies to have on the shelf. We've tasted lots of whiskey and own hundreds of bottles – but what about those go-to bottles that we replenish when the bottle is finished or that we recommend to others.  When giving those bottles some thought we felt it a good idea to share with you some of our favorite bottles that we usually always have on hand.
Here were our ground rules – as we created our separate lists.
The whiskies should be generally available (although a few listed are more challenging to find – I've found each of them on the shelf in CO in the past couple of months).
The selections should cover a variety of whisk(e)y styles and regions (no preset numbers required per category – just based upon what you go back to or recommend to others).
The overall bottle cost should be $100 or less with a wide variety of price ranges included in the individual listings.
When we each submitted our lists – Jeremy had narrowed his to ten (plus one honorable mention) and I narrowed mine to eleven (with four honorable mentions).  When comparing the two lists we had only ONE overlap – which made for a nice 20 whiskey listing to have on the shelf (a couple of my honorable mentions were also on Jeremy's list).
When compiling our lists into one we ended up with 7 scotches, 4 bourbons, 3 ryes, 3 Irish, 2 world, and 1 American Single Malt.  In looking at that breakout it makes sense to split our Twenty for the Shelf into two parts.  Part 1 will cover the 7 scotches and 3 Irish whiskies and Part 2 will finish with the 8 American bourbons, ryes, and single malt + the two world whiskies.
A few notes on the listing below.  If the bottle has previously been reviewed onModernThirstyou can click on the name to go to that review.  The pricing of the bottles will be broken down into 3 categories:  $< $35, $$ for $35 – $75, and $$$ for >$75 (the prices are based upon averages of what we can find the bottles for in our area).  The whiskies are sorted within the category based upon price. The scores received on ModernThirst are included, if reviewed, with an MT indication and if the Proper Pour Whisk(e)y Club has reviewed the whiskey, the group average score from multiple tastings (in most cases both known and later blind), are indicated by PPWC and the rating on a 100-point scale.  It is interesting to note how close many of the scores are with completely different groups tasting.
Just to put all of these bottles into context – based upon current pricing in our area you could pick up all 20 bottles for less than $1,200 total with the average bottle coming in right at $58.  Or for the cost of one outrageously priced bottle on secondary – you could nicely stock a bar. So, without further ado – here is part two of Twenty Whiskies for the Shelf.  Make sure to read Twenty Whiskies for the Shelf – Part 1, if you have not already. Again, as in part one, I've indicated Jeremy's picks with a JR at the end of the descriptor and mine with a WJ.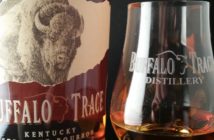 Buffalo Trace [$] – Low rye, low price, great for mixing. At $25, you can't beat this bourbon. It's always available, and it hits every note of a classic, quintessential bourbon. [MT 88;  PPWC 89.5 (store pick)] JR.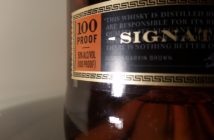 Old Forester 100 [$] – Not knowing what was in the glass I tasted this blind with some more "highly" touted bourbons at a local bar.  I was surprised at how this measured up – it was my favorite of the 4 or 5 tasted and by far the cheapest.  Classic bourbon caramel vanilla sweetness, with a touch of cinnamon graham cracker, and a chewy caramel wood char finish.  Amazing neat or as a mixer [MT 88; PPWC  88.5] WJ.
Any Elijah Craig Barrel Proof [$$] – All I can say on this bottle is "wow."  It has never disappointed. The epitome of a bourbon – it is bold, assertive – masterful.  We have tasted and rated 239 whiskies in the Proper Pour Whisk(e)y Cluband Batch #8 of this series is the #3 all-time whiskey we've tasted averaging slightly over a 94 after being tasted known and blind [MT 88-93 (five bottlings); PPWC 89.5 and 94 (two bottlings)] WJ.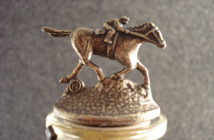 Blanton's [$$]– Higher rye variant of the Buffalo Trace recipes, great sipper or for making a GREAT old Fashioned. Harder to find, for sure, but Blanton's delivers a great bourbon with a bit more spice.  [MT 89; PPWC 87.5]  JR.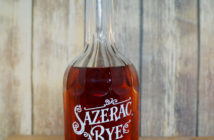 Sazerac Rye [$$] – Another Buffalo Trace product makes the list.  Spicy, mouth-coating caramel goodness.  A bit sweeter than the normal rye due to the rye content being closer to the 51% range than the bolder 95% plus ryes on the market. Makes one heck of a Sazerac, but is also wonderful neat.  I always make sure I have a bottle on hand – grabbing one when I see them in the wild, which seems to be occurring more frequently of late. [MT 90; PPWC 88] WJ.
Pikesville [$$] – Straight rye. Bold and complex. 110 proof. Totally sippable. I believe this rye could sell for considerably more than it does. Jim Murray gave it his choice for runner-up whiskey in 2016, finishing just behind the criminally overrated Crown Royal Northern Harvest Rye. It's like a Snickers bar mixed with baking spices, but not cloying in the least. Great rye! [MT 92; PPWC 86.5] JR.
291 Colorado Barrel Proof [$$$] – A complex, bold, assertive rye. Another entry right near our $100 limit. This wonderful rye is somehow simultaneously familiar and unique. It hits the familiar rye notes, but the IPA in the mash and the Aspen stave finish give this rye a slightly medicinal, herbal note that pair very well with its dark fruits and baking spices.  [No MT;  PPWC 92]  JR (honorable mention for WJ).
Stranahan's Colorado Whiskey (Yellow Label) [$$] – This American Single Malt whiskey is made from 100% Colorado malted barley, aged in #3 char American oak, cut with Rocky Mountain spring water, non-chilled filtered and produced in small batches.  The original or yellow label is typically a blend of two to five-year old barrels. Our whiskey club has tasted many American single malts and Stranahan's stands out easily as the best. [No MT; PPWC  91]  WJ.
Nikka Coffey Grain [$$] – Everyday Japanese whiskey that drinks like bourbon. No rye. You get good toffee and citrus here. Cinnamon and vanilla as well. This whiskey is great for bourbon lovers to introduce them to other whiskies with a predominantly corn mash bill [No MT;  PPWC 88]  JR.
Amrut Fusion [$$$]– What a dram! This is a combination of a lightly peated Scottish malt with an unpeated Indian malt, all married in USA bourbon barrels. Perfectly sweet and smoky, tasting like tropical fruits grilled over a campfire with more than a touch of vanilla [No MT;  PPWC 91.5] – on both JR and WJ lists.
We hope you enjoyed reading about twenty whiskies that we intend to keep on our shelf and recommend to others to do the same.  Agree or disagree with our list, it is a fun exercise to give thought to the whiskies that you would revisit, or purchase again for your bar.