[amazon_link asins='B0747LBSVT,B07794BDKD' template='MT-product-carousel' store='modernthirstc-20′ marketplace='US' link_id='03717640-0a35-41cf-aa16-b2e86295e1fe']
It's quitting time on one of the longest weeks you've had and you find yourself combing over the shelves at your local liquor spot looking for that next diamond in the rough; look no further, help has arrived. Here are four bourbons that cost $30 or less that you should be able to find and should have a spot in your regular rotation.
---
Coopers' Craft 100 Proof (BARREL RESERVE)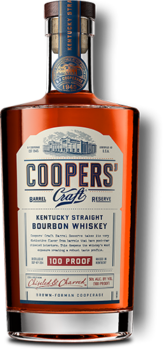 With its long robust finish and sweet, creamy, oaky and slightly fruity undertones you will be asking yourself why you weren't drinking this sooner. This bourbon often gets overlooked for being its light and lower proof predecessor (often referred to as the blue label.) But make no mistake, this bottle will leaving you going back for a second pour or maybe even a third depending on how your week went. Just remember to enjoy it responsibly!
---
David Nicholson Reserve (100 Proof)


Though I don't like to refer to a bourbon as being "smooth" it's honestly the first thing that comes to mind. Its long, full-bodied finish is pleasant while being spicy and sweet with tones of honey and vanilla. It's another outstanding drinker to add to your arsenal.
---
Early Times Bottled in Bond(100 Proof)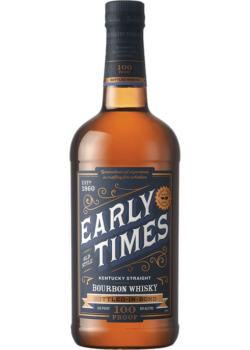 Originally introduced as a limited release to pay homage to what the brand was back in its heyday, it's one of the most versatile bourbons in its class; not only holding up to a cube but kicking ass in a cocktail as well. The high corn low rye mash bill makes for a good sipping whiskey with subtle sweet caramel notes, deep stone fruit, and a hint of baking spice after finishing with a bit of oak. For being under $30 and coming in a liter bottle it's this list's best value.
---
Rebel Yell 100
Being the newest addition to the Rebel Yell family and the second offering from Luxco to make the list (David Nicholson,) this bourbon is a great replacement for all those Weller fans out there. Is it the same in body and taste? No, but it will definitely give it a run for its money. Lux Row is commonly known for their single barrel expression of this brand and although that is a tasty pour, this is my new go-to. It's readily available, priced accordingly, and another remarkable bottle to add to your bar.
If you're looking to round out your bar or just getting started on a budget, stocking these four bourbons is your best bet. Your friends will be impressed and your wallet will thank you.