[amazon_link asins='B00H143UXW,B016YPDI3A' template='ProductCarousel' store='modernthirstc-20′ marketplace='US' link_id='5fd76d64-8352-11e7-b4ba-4ba8c9ca927a']
I guess it's high time I posted a review about this bourbon.  It has been one of my go-to whiskeys for the past year, and I've mentioned it more than once on the blog already, so it makes sense to give it a review all its own.
*EDIT:  This review is of the now defunct Single Barrel variation of this label.  Current bottlings are batched.
Vital Stats:
Age: 8-10 Years (no age statement on bottle)
ABV: 47% (94 Proof)
Distillery: Unknown/Rectified (Bottled by KBD/Willett)
Availability: Available
Price: $36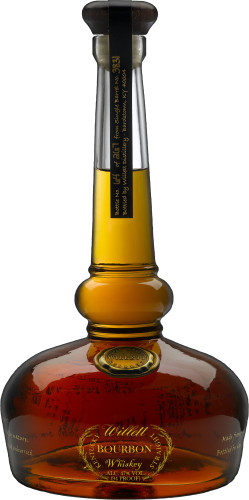 What it is:
Willett Pot Still Reserve clocks in at 94 proof.  It retails for around $36 for 750ML, and it's a fine top-shelf bourbon at that price.  While not rare, you probably won't find it at stores with only perfunctory bourbon selections, but most places who profess to a wide array of bourbon options should be carrying this at the moment.
Packaging:
Willett Pot Still Reserve is a fine addition to any bourbon collection for the bottle alone.  Some might call it a hookah, while others have mentioned a genie lamp.  The shape actually mimics an old-fashioned copper still, similar to the kind the distiller uses for this small batch bourbon.  On a liquor shelf, it quickly draws the eye and will be a conversation point for any gathering.   I'm sorry to say to some of you that you won't be smoking anything out of this bottle, and rubbing it won't grant you any wishes, unless you're wishing for a smooth, imminently enjoyable bourbon.  But lucky for us all,  it's simply the best packaging in the business.
Appearance:
The bourbon itself is a beautiful golden amber.
Smell:
The aromas are complex.  There is definite citrus on the on the nose with lemon and orange hints.  A potpourri hint on the finish with syrup note makes for a great smelling bourbon.
Taste:
The flavors start out light and buttery smooth, with vanilla, and caramel on the start, with spicy sweetness on the finish.  As usual, I poured a second tasting over an ice sphere, and this bourbon shined.  It more than held its own with the melting ice, and a sweet oak flavor became apparent quickly.
Finish:
The finish was medium to long with a lack of bite.  This is neither particularly low nor high proof bourbon, and the folks at Willett have found the right balance on the finish.  There are some floral hints and a touch of spice to round it out.
Synopsis:
Willett has hit all the boxes on this one.  It drinks excellently neat, and is even better with a splash of water.  It doesn't need ice, but it isn't overpowered by it, either.  It's attractively priced, one of the most unique and impressive bottles on the market, and a ranks up there as one of my current favorites.
ModernThirst.com Score: 87 out of 100
If only I could give extra points for packaging…
Willett Pot Still Reserve
It drinks excellently neat, and is even better with a splash of water. It doesn't need ice, but it isn't overpowered by it, either. It's attractively priced and is one of the most unique and impressive bottles on the market