Ancient Age 80 Proof
It just isn't very exciting.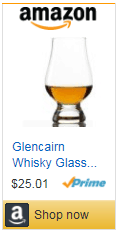 This truncated review was originally posted as part of our Budget Bourbon Battle Royale.  See the original post here.
Ancient Age is a Buffalo Trace-produced product distilled in Frankfort, KY.  The label itself has been in production since 1946, and clocks in at 80 proof.  It is made using Buffalo Trace's Mash Bill #2, the higher rye recipe, which it shares with Blanton's Rock Hill Farms, Hancock's Reserve, and Elmer T. Lee, all top-shelf bourbons in their own regard. So that makes this the most affordable label of the mash bill by a considerable margin.  Is it the same bourbon?  Nope.  But for under $13 for 750mL, it doesn't need to be.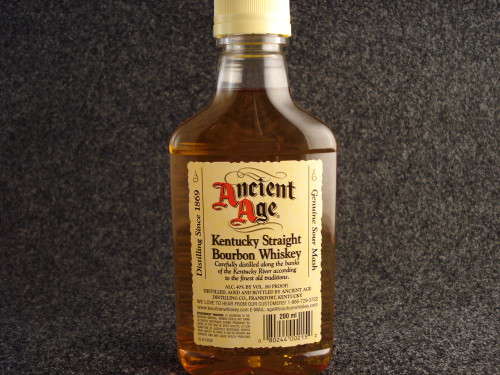 Appearance: Very Pale.
Nose:

Lots of corn, some light vanilla, rye, and pepper.

Taste:

Again, the corn and vanilla are the main players here, but there is a slight rye spice at the end.  It's somewhat thin, without a great depth of flavor, but definitely fits the Buffalo Trace profile.

Finish:

Very dry, very short.  The only lingering flavor is the mild rye citrus and black pepper as it quickly fades.

Score:

75/100.
Synopsis:
Really, Ancient Age is not a bad bourbon.  It just isn't very exciting.  At its price point, it doesn't really need to be.  It's straightforward Buffalo Trace on the nose and palate, without much burn and with very little lingering flavor.  That being stated, it is not the best budget bourbon in its price range or in its category, as it falls well short of the recently reviewed Evan Williams Black Label, to name one.
---
The ModernThirst.com scoring system is a standard 100 point system based on 4 categories, taken in order.

Appearance: 15 points
Nose: 25 Points
Palate/Taste: 35 Points
Finish: 25 points

95+        Epic
90-94     Excellent, Good representative of its style
85-89     Solid sipper
80-84     Drinkable, but potentially flawed.
75-79     Low quality, flawed, use as a mixer only
<75        Rot Gut, avoid