McAffee's Benchmark Old No. 8
Benchmark 8 is a largely forgettable bourbon.
T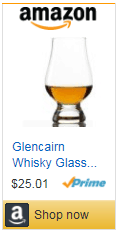 his truncated review was originally posted as part of the Budget Bourbon Battle Royale. See the original post here.
Benchmark 8 is yet another of Buffalo Trace's products distilled using their proprietary low rye Mash Bill #1 (along with Eagle Rare, Old Charter, Col. E. H. Taylor, Stagg, Stagg. Jr, and standard Buffalo Trace.) That's a big lineup of bourbons using the same recipe. Some might think that therefore makes them essentially the same bourbon, right? Wrong. As we've mentioned before, when, where, and how long bourbon is aged has as much influence on the flavor as the recipe of the distillate. Thus, Benchmark 8 shares some characteristics with other Buffalo Trace products, but doesn't share the same flavor. This sample clocks in at 40% ABV (80 proof).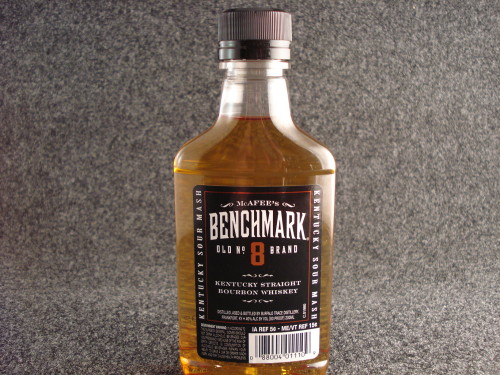 Originally owned by Seagram's, Benchmark is now owned by Sazerac and distilled at Buffalo Trace. It is packaged in bottles very similar to Jack Daniel's, and is marketed towards those who like the Tennessee Whiskey.
Appearance: Medium Amber.
Nose: Caramel, leather, and plum.
Taste: More leather greets the tongue with earthy flavors of tobacco and a hint of oak. Slight sweetness on the tip of the tongue, but not pronounced.
Finish: Dry, short in length, with some lingering oak and tannin.
Score: 75/100.
Synopsis:
Benchmark 8 is a largely forgettable bourbon. There isn't anything offensive, per say, in the flavor or nose, but there's also nothing particularly memorable. It's a low alcohol, mild flavored bourbon. If that's your thing, it's certainly not the worst bourbon in this price range, but there's no reason to choose it over any other of these sub $17-ish bourbons, less so compared to Evan Williams Black Label, for instance.