Last night marked the 3rd Monday of the month, meaning the Bourbon Society met at the Nucleus building in Downtown Louisville.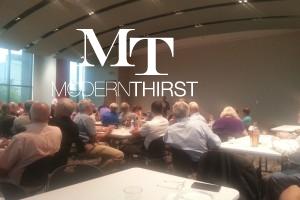 As my first meeting as a dues-paying member, I decided to bring along a bottle of Four Roses Private Selections OESQ Barrel Strength bourbon to share with the table and the society in general.  I can safely say it was a big hit, as it was nearly empty by the time the guest speaker, Fred Noe of Jim Beam Brands, took the podium.  I'll have a full review of it at a later date.
Fred Noe, Master Distiller of Jim Beam and Great Grandson of the great Jim Beam himself, spoke for over 45 minutes, regaling the crowd with stories about his father, the legendary Booker Noe, as well as his own experience in the Bourbon industry with his family's namesake label.  He spoke about his first experiences as a temporary road manager for Hank Williams Jr, and how that led to his dad, Booker, finding a job for him at the distillery when none was available before rather than have his son follow that career path.  He spoke about his personal friendships with the Samuels family of Makers Mark and the Russell family of Wild Turkey.  He even spoke about his first meeting with new brand spokesperson, Mila Kunis.  All the while, he maintained his trademark irreverent, friendly, and brutally honest persona.  Fred is amongst the best known and most entertaining of all the master distillers, and it's a pleasure to witness him speak.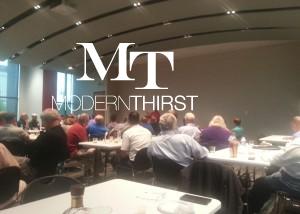 We were guided through a tasting by Westport Whiskey & Wine owner, Chris Zaborowski, who heads the society's barrel selection committee. The tasting was of the society's barrel selection of Wild Turkey Kentucky Spirit. I'll review that at a later date as well.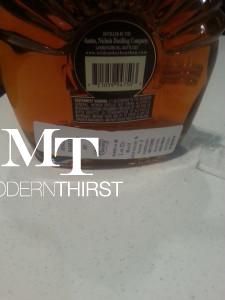 There were several new members present, including myself. There were quite a few bottles (including my Four Roses) brought for sharing, including a12 Year Weller, a 12 year Old Charter dusty bottle, a Mellow Corn, and numerous previous society barrel selections including Angel's Envy.
Information on the society, including membership can be found here.