Bulleit 10 Year
Where the standard Bulleit has become almost the quintessential mixing bourbon, this begs to be sipped neat or on the rocks. It's full flavored yet approachable.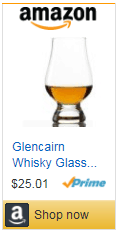 Bulleit 10 Year Stats
Producer: Bulleit Frontier Whiskey (Diageo)
Distilled at: Four Roses Distillery, Lawrenceburg, KY
Age: 10 Years
Price: $45
45.6% ABV (91.2 Proof)
Mash Bill: 68% Corn, 28% Rye, 4% Malted Barley
Availability: Generally Available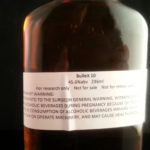 Full Disclosure:

Diageo's promotions company contacted us after our review of Bulleit Bourbon in June and asked if we would be interested in reviewing other Bulleit products. We were provided with a sample of this and the Bulleit Rye. We want to offer our thanks to Bulleit and their PR company for providing those samples with no strings attached. We were not urged to provide any sort of positive or negative review on this product.

What it is: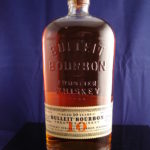 As has been mentioned in previous reviews of Bulleit products, Bulleit is the sole bourbon produced by world spirits giant Diageo. Its entrance to U.S. markets was in a sort of backwards fashion, from a marketing perspective. Rather than market solely at the end consumer, Diageo/Bulleit went first to the experts: bartenders.  They marketed Bulleit straight to the bars and restaurants who were looking for a premium bourbon to serve to customers. As a result, Bulleit became extremely popular at clubs and bars when Bourbon was just beginning to come out of your grandfather's liquor cabinet and into the consciousness of young, trendy, sophisticated drinkers seeking a purely American spirit. Thus, it can be said that Bulleit played a big role in the recent bourbon boom.

Nevertheless, Diageo doesn't currently own an operating distillery in the United States that produces bourbon. They do own several non-operational distilleries, including the famed Stitzel-Weller plant in the Shively neighborhood of Louisville, and plan to open a visitors' center there. They also use its warehouses for storage, but not a single drop of whiskey is distilled on site. Diageo did, however, recently announce plans to build a brand new distillery in Shelby County, KY, where they will presumably begin distillation of Bulleit and hopefully more bourbons and whiskeys.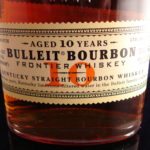 Until then, Bulleit is distilled at Four Roses in Lawrenceburg. Say what you will, but Four Roses knows how to make bourbon. Period.

If there is a complaint about Bulleit, it's the lack of options. This 10 year version was only launched in 2013, and is only the second iteration of bourbon sold by the company. It's the same mash and juice as standard Bulleit, but aged to 10 years. There is also a Rye whiskey (reviewed here) distilled by MGP in Lawrenceburg, IN. My hope is that with the new distillery, Bulleit will be able to be a bit more adventurous with its styles and particularly its proofs.

Bulleit's marketing materials frequently refer to the recipe originating with Tom Bulleit's great-great grandfather, Augustus Bulleit. I'm pretty much 100% sure I don't buy that at face value, but it's really beside the point. The Recipe is 68% corn, 28% rye, and 4% malted barley, making this a higher-rye type of bourbon. Also, it's important to note this isn't just re-branded Four Roses bourbon, as that recipe is not one of Four Roses' 10 stated regular recipes. This is distilled at Four Roses under the direction of Bulleit. That's an important distinction.

All that being said, ON TO THE TASTING!

Packaging:
Bulleit's PR firm provided us a sample in a 200mL bottle, but also provided us a stock photo of a full bottle. I took that a step further and borrowed a bottle from an acquaintance for some additional photos in the Modern Thirst Studio.

This is packaged very similarly to the standard Bulleit Bourbon. The label, of course, designates it as 10 years old, and the bottle is sold in a large orange box with various notes and stories about the bourbon and the industry, and marks it as a limited release. It's a very nice overall presentation.

Appparance: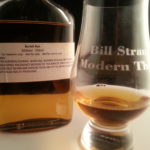 Bulleit 10 year pours a good shade darker than the standard Bulleit. It's a deep amber bordering on brown.

Nose:

The aromas on this bourbon are crisp and clean. There is a slight hint of new oak on the nose, but the dominant aromas are dried apricots and peaches with a touch of vanilla sweetness.

Taste:

This starts out sweet on the tip of the tongue, with simple syrup greeting the mouth, followed by a hint of age as it spreads across the tongue. That new oak feeling grows towards the back of the mouth along with rye spices, but is overtaken by more sweet dried peaches and apricots on the back end.

Finish:

Short, crisp, and sweet. The peaches and apricots remain an easy sensation to note, but there are some slight hints of spice towards the end as well.

Synopsis:

I generally prefer high proof bourbons. Give me 100 proof +, and I'm usually a happy man. But Bulleit has done a wonderful job incorporating a good deal of "punch" with this bourbon in a 91.2 proof offering. I believe the relatively higher rye percentage helps add a little kick to the bourbon without requiring the producers to jack up the alcohol content. All in all, it's not hugely different from the standard Bulleit. It's far more refined, with more wood flavors on the tongue. Where the standard Bulleit has become almost the quintessential mixing bourbon, this begs to be sipped neat or on the rocks. It's full flavored yet approachable.
ModernThirst.com score: 88 out of 100 points
---
Facebook Comments