Last night, I opened a recently purchased growler of Country Boy Alpha Experiment Mosaic.  This is an IPA, very fruity in flavor with tons of pineapple, mango, and tangerine.   The mosaic hops are definitely on display as well with a very hoppy finish.  Great representation by Country Boy.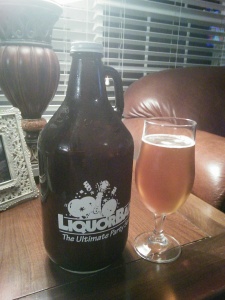 Stats:
Distiller: Country Boy Brewing; Lexington, KY
Style: Mosaic IPA
ABV: 7%
If you're a user of the UNTAPPD app on iOS or Android, you can follow our beer tastings.  Matt's user name is "gater" (Matt at ModernThirst.com), and mine is "wastra," (Bill Straub).