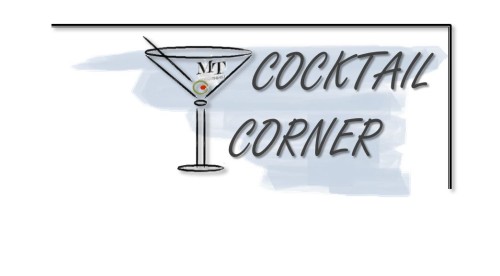 What is an average red blooded American who happens to blog about and review whiskey on a regular basis to do when his home is blanketed under over a foot of soft, fluffy, white, COLD snow?
Make a cocktail with it…out of bourbon, of course.
I sort of winged this one based on what I had available in the Modern Thirst compound.  It's sort of a cross between a snow cone, a bourbon sour, and a whiskey grenadine.  So it's a Snourbon Grenadour…or something.  Who cares?  It was tasty.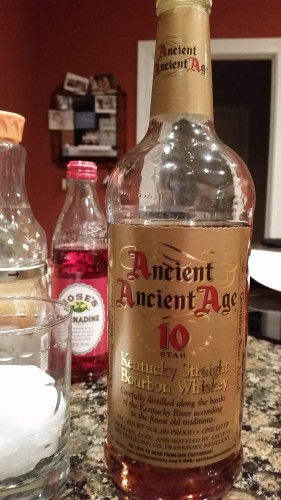 ---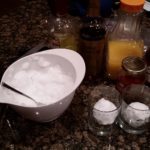 You'll need:
Bourbon (I chose Ancient Ancient Age 10 Star)
Orange Juice
Sour Mix
Grenadine
Maraschino Cherries
Snow (crushed ice will work for those of you not living in the Arctic Tundra that is Kentucky at the moment)
Ice
To Prepare:
1. In the shaker, combine: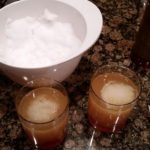 1 Part Bourbon
2 Parts Sour Mix
1 Part orange juice
.5 Parts Grenadine
1 More Part Bourbon
A few Ice Cubes (for the shaker)
Maybe a little more bourbon
2. Shake well.
3. On the side, get a handful of snow and make as dense and tightly packed snowball as you can make.  Place in rocks glass.
4. Pour Shaker over snow balls.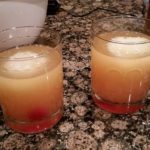 5. Add 2 Maraschino Cherries.
6. Maybe splash it with just a touch more bourbon.
7. Enjoy!  Cheers!