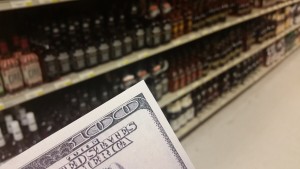 And we're off and running!
It's really the age old question for bourbon-lovers isn't it?  On what particular whiskey (or whiskeys) should a whiskey lover spend their hard-earned dollars?  To best answer it, I decided to call in the cavalry.  I contacted a number of bourbon and whiskey bloggers, podcasters, writers, and retailers and asked them to submit their own strategic allocations of a hundred bucks.  The series is called "If I had a Benjamin." (See the whole series here.)
---
Our first response comes from Chris at Bottom of the Barrel.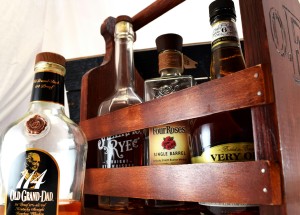 Chris took two approaches: what he keeps around his house, and what he would bring to a party.  I have a feeling many of our readers will agree with some of his choices, but he went for a variety of sources to spend his Benjamin, hitting up Jim Beam, Barton, Baby Saz, and Four Roses for his bourbon party platter.  He was a little more constrained in his "at his bar" collection, again choosing a Beam product, but pairing it with two Buffalo Trace bottlings and a Barton.  Check out his full post here, and let us know how he did spending his Benjamin!  Personally, I like his party picks…after all, any time someone brings 4 bourbons to the table, it's party, right?
This sounds like an easy question, but the more I thought about it, the harder it became. Am I sipping it or making cocktails? Is it just for me, or am I taking it to enjoy with friends? What's the temperature outside? Did I have a good or a bad day at work? What's new that I haven't tried? Are there any store pick single barrels available? What can I even get today? Which direction is the wind blowing?

 With all this in mind, I decided to cheat a little and come up with two scenarios. First, what do I keep consistently stocked at my house and replace as needed, and second, what would I bring to a party where I don't know the tastes of the people coming. Both are based on what I know I can get nearby right now, or at least with relative ease. There would be some overlap between the two lists, but for the sake of keeping it interesting I'm going to only allow each bourbon to appear once.

http://bottomofthebarrelbourbon.com/2015/04/23/if-i-had-a-benjamin-100-by-chris/
---