Bulleit Barrel Strength
I liked it, but I'm not sure I like it more than Bulleit 10 year. It's reasonably priced for a barrel strength bourbon, however, and its high rye mash bill should appeal to a large segment of buyers.
Bulleit Barrel Strength Vital Stats
◾ABV: 59.5% (Proof: 119º)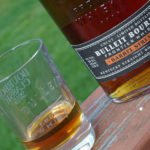 ◾Mash Bill: 68% Corn, 28% Rye, 4% Malted Barley
◾Barrel Char Level: Unknown
◾Producer: Bulleit Bourbon (Diageo), Non-distiller
◾Price: $54.99
◾Availability: Limited Distribution
What it is: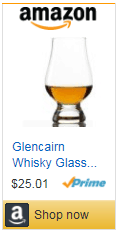 Barrel Strength Bulleit Bourbon is exactly what is sounds like:  It's Bulleit Bourbon bottled at barrel proof (119º.)  Pretty simple, right?  For quite some time, I have complained about the lack of imagination with Bulleit released whiskeys.  They were very straight forward…a bourbon, a rye, an older bourbon…that's it.  I had tasted Bulleit and other Diageo products at barrel strength once or twice at various events, and couldn't understand why they wouldn't bottle it.  Well finally, they listened (yeah, I'm taking credit).
As of now, Bulleit does not distill their own whiskey.  However, a brand new distillery in Shelby County, KY should be nearing completion, and very soon, Bulleit will be distilled there.  In the recent past, Bulleit has been a sourced whiskey, and the worst kept secret in bourbon was that the distillery sourcing most of the Bulleit juice was none other than Four Roses.  Not shocking, based on taste profile.
This is not age stated, though I have heard it is around 6 years of age.  And with 28% rye content, this should be a spicy sip.
Packaging:
True to the line, Bulleit Barrel Strength shares the same bottle as the other three Bulleit offerings.  The label is black with an orange "Barrel Strength" stripe.  It's nice.
Appearance:
Dark amber, this looks like an older bourbon.
Aroma:
Vanilla and new oak greet the nose, and are followed by a buttery caramel.  A heavy black pepper note underlies all.
Taste:
This starts out strikingly similar to Bulleit 10 year, with a smooth oak on the front of the tongue.  But it takes a big turn from there.  The high alcohol dominates the middle palate, with a strong dose of black pepper.
Finish:
Very viscous on the tongue, there is a creaminess to this bourbon that is surprising given the high rye content.  The finish lingers and turns a touch bitter near the end.
Synopsis:
I like this bourbon.  It took a few minutes of letting the alcohol dissipate, however, to really get into this.  There is a lot of strength on this, as is obvious from the proof, and it tends to assault the taste buds rather than build with a slow ethanol heat.  Ultimately, when comparing this to the rest of the Bulleit lineup, I still think Bulleit 10 year is the standout of the three.  It's slightly more refined, though mildly under proofed.  But this is still a good sip, and I prefer it to the standard Bulleit.  And given Bulleit's prominence as a favorite of mixologists, I would expect some interesting barrel proof versions of classic cocktails to come out of this release.
So where's that leave us?  With a solid stable of four Bulleit whiskeys and the hope for a future release of Bulleit 10 Year Barrel Strength!  Bulleit fans will enjoy this.  Bulleit 10 year fans will really like it.  Those favoring more oak and less rye (or even wheaters) probably won't be drawn to its profile.
ModernThirst.com Score: 89 out of 100 points