Note: A Sample was provided by Knob Creek for this review.  We appreciate the willingness of the team at Knob Creek to provide this sample with no strings attached.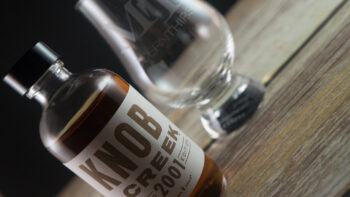 Turn back the clock.  It's 2001, and the legendary Booker Noe still holds the reins of Jim Beam Brands.  His son, Fred, is ready to step into a leading role at the Clermont behemoth. His first project: Knob Creek.  Fred lays down some barrels that same year and they sit, silently, for nearly 15 years.  Meanwhile, bourbon explodes.  Knob Creek explodes.  Booker Noe sadly passes away. In 2004, Fred becomes Master Distiller at Jim Beam. He turns the label into one of the leading small batch premium brands on the planet.  The barrels continue to rest.  Fred Noe becomes one of the biggest names and the biggest personality in the industry.  The barrels rest.  Fast forward to 2016, and the powers at Jim Beam realize they are sitting on gold…  14+ year old barrels of prime Knob Creek juice and bourbon is at an all time high.  Enter Knob Creek 2001.
Knob Creek 2001 Vital Stats
What it is:
From Jim Beam: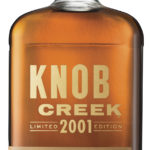 More than 20 years ago, Booker Noe restored the standards for real bourbon when he introduced the world to Knob Creek® Bourbon – a true pre-prohibition style bourbon made with strength, care and patience. He put his heart and soul into cultivating the big, full flavor that Knob Creek is known for and took every care to ensure the tradition would continue long beyond his years. In 2001, following years of tough love and training, Booker passed the torch of Knob Creek Bourbon to his son, Fred Noe. It was Fred's first assignment – his first bourbon love – and he has carried on the tradition, quality and craftsmanship that defines Knob Creek ever since.  
Started by Booker and finished by Master Distiller Fred Noe, Knob Creek 2001 Limited Edition Bourbon is a tribute to the family tradition of passionate craftsmanship and uncompromising quality that has been passed down for generations. Made with extra patience at over 14 years of age – our oldest to-date – it is the ultimate expression of the big, full flavor of Knob Creek.
Packaging:
Beautifully packaged in a standard Knob Creek bottle with special screen printed label, this is a great looking addition to any bourbon bar.  Especially considering the nice wooden display box.
Appearance: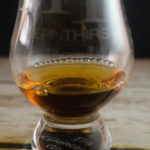 Deep russet, golden brown, this looks deep and rich in the Glencairn.
Aroma:
The 14 years are on full display here with heavy, smooth oak on the nose followed by vanilla, ripe bananas, and caramel.
Flavor:
The oak and wood carry through from the nose to the palate and meld with strong vanilla and sweet cinnamon,   There are some sweet fruits including bananas and burnt sugar.  The tell-tale Beam yeast is still prominent, so the Knob Creek DNA is clearly evident.
Finish:
Long, spicy, and satisfying, this bourbon drinks like a higher proof whiskey than its 100 proof would indicate. The primary flavors that linger are oak and tannins, with the sweet flavors dissipating very quickly in favor of the barrel notes.
Synopsis:
This is a very enjoyable sip.  While it's not a completely different animal than the standard 9 year Knob Creek, the 6 years of extra age are an improvement here.  Any longer, and the oak might have overpowered the sweet vanilla.  I've tasted two different barrels of 15 year old Knob Creek before, one that was slightly over oaked, and one that was nearly perfect, similar to this.  I think this can be attributed to excellent blending on the part of the folks at Jim Beam.  If I had one complaint- and this is nitpicking- I wish the banana flavor and caramel had carried through a little more strongly to the finish.  But again, that's nitpicking.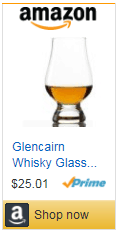 In today's day and age, 14 years is exceptionally old for a bourbon, and at $129.99 (I've actually only seen it closer to $150), this is not relatively high in price for a 100 proof 14 year old whiskey.  It's priced similar to the Rhetoric offerings from Diageo, which are bottled at 20-22 years, and are clearly over oaked and watered down to proofs that strip it of its character.  Knob Creek 2001 doesn't suffer those faults.  It's the right age, the right proof, and pretty much the best example of Knob Creek that's been bottled to date.  This one is probably worth the price to collectors or any bourbon geek with money to burn.
ModernThirst.com Score: 91 out of 100 Points.
Knob Creek 2001
The right age, the right proof and at a price that, in today's climate, is at least competitive. This is a really nice expression of an iconic label and worth a sip.