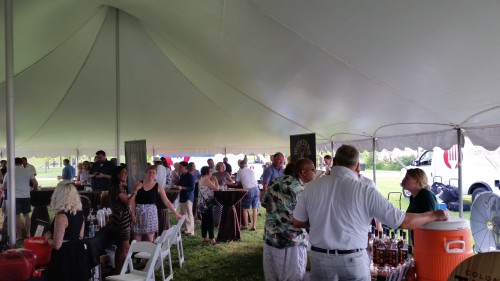 Saturday, June 11th marks the 4th annual Bourbon By the Bridge event in Louisville.  Bourbon By the Bridge is a charity event supporting  Court Appointed Special Advocates for Children (CASA) of the River Region. ModernThirst attended last year's event, and I can whole heartedly endorse it.  Aside from the great cause, representatives from nearly every major distiller in Kentucky and various other bourbon-and-liquor related companies will be on hand.  So make a difference, go taste some bourbon, and head out to Bourbon by the Bridge this Saturday!  Get your tickets at www.bourbonbythebridge.com
---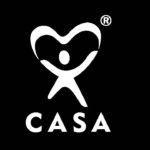 CASA of the River Region supports and promotes court-appointed volunteer advocacy for abused and neglected children so that they can thrive in safe, permanent homes. CASA recruits and trains community volunteers to advocate for the best interests of children with active cases in family court.
CASA is a member of the National CASA Association. Last year, nearly 60,000 CASA volunteers served more than 240,000 abused and neglected children through 954 programs nationwide. CASA volunteers have helped more than two million abused children since the first CASA program was established in 1977. CASA of the River Region, formerly known as CASA of Jefferson County, was the first program established in Kentucky in 1984. Today, there are 20 CASA programs across the Commonwealth.
For more information, please visit our website: www.CASARiverRegion.org.
---
Read our coverage of the 2015 event here:
---
FOR IMMEDIATE RELEASE
Contact:  AMABELLE CAMBA, (502) 400-8040, [email protected]
Bourbon distilleries come together to support abused and neglected children at Bourbon by the Bridge
Premier bourbon tasting event raises awareness for abused and neglected children in greater Louisville
LOUISVILLE, CA – CASA of the River Region will host its fourth annual Bourbon by the Bridge at the Great Lawn under the Big Four Bridge, Waterfront Park on Saturday, June 11, 2014 from 6 p.m. to 9 p.m. The event will raise awareness and funds to help hundreds of abused and neglected children in Greater Louisville.
Over 350 participants took to the event last year, enjoying tastings from multiple distilleries. This year, the following distilleries/spirits will be hosting tastings:  Angel's Envy, Barton 1792, Boundary Oak Distillery, Buffalo Trace, Copper and Kings, Four Roses, Heaven Hill, Jefferson's, Michter's, Rivulet, Town Branch, Wild Turkey, Willett and Woodford Reserve. Event goers will be able to engage with distillery staff while enjoying hors d'oeuvres by Ladyfingers and jazz music of local band, John Scharffenberg Band.
"Our Bourbon by the Bridge event allows the business community, especially distilleries and spirits, to actively show their support for CASA and the vulnerable children we serve. Every year, the event draws a larger crowd raising the community's awareness about what CASA does and how we help children overcome the trauma of abuse and neglect," says CASA Executive Director William Myers.
CASA stands for Court Appointed Special Advocates. CASA trains community volunteers to become the voice for abused and neglected children in Family Court. Last year, there were over 22,000 substantiated cases of abuse and neglect in Kentucky, enough to fill the YUM! Center. In 2015, CASA served 553 children, but there were over 400 waiting for someone to fight for their best interests. CASA is the only program of its kind able to enter the closed circuit Family Court system and is integral to improving the lives of abused and neglected children in greater  Louisville.
Bourbon by the Bridge is presented by Stoll, Keenon and Ogden and supported by Kosair Charities. For tickets, go to www.bourbonbythebridge.com.