Old Bardstown
A lot of Willett fans are going to be either kidding themselves or highly disappointed in the first bourbon released by Willett from their new distillery. This tastes under-aged with a strange combination of ethanol and rubber on the center of the palate.
What it is
Rarely has a sub $25 release of a new bourbon been as anticipated or as watched as this Old Bardstown Bottled in Bond. Why? Simple. It's the first bourbon distilled at the new Willett distillery to be bottled and sold. It's age-stated at 4 years, and as a bonded bourbon, is 100 proof. Past that, there isn't much information yet on the mash bill or the entry proof or anything like that. But that's okay, because we're most interested in what's in the bottle and how it tastes. This was released just a few days ago at the Willett Gift Shop in Bardstown at a price of $21.99.
Packaging
I find it interesting that, given Willett's long history with Heaven Hill, that they chose a bottled in bond format (which heaven Hill produces in quite a few formats), and chose a bottle that reminds me very much of the Evan Williams and Heaven Hill bonded bourbons. So to make a long story short, it LOOKS like a bottled in bond bourbon. At $22, it's not a particularly eye catching packaging, and has a plastic screw top. But it works.
Appearance
This is surprisingly dark for a four year old bourbon, and borders on brown rather than amber.
Aroma
Sticky sweet with tons of molasses and caramel and a hint of anise/licorice.
Taste
This starts off true to the nose with a rush of sweet caramel and oak on tip of the tongue, but it definitely devolves quickly into a strange combination of black licorice and burnt rubber. Yeah, burnt rubber. It rounds out with a lot of young corn followed by oak.
Finish
The weird licorice and rubber sensation continues after the swallow until it morphs into an ethanol/white dog sensation with lots of young corn and a substantial amount of oak at the tail end.
Synopsis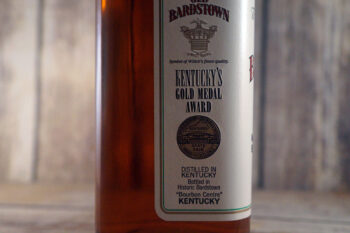 Something isn't working here, and that's disappointing. If there is any company the bourbon buying public WANTS to succeed, it's Willett. Their sourced Family Estate bourbons and ryes are nearly as desirable as a lot of very limited supply highly sought after bourbons from big-time distilleries. But they're missing the mark with this distillate. I had the opportunity to try their white dog about 9 months ago, and some of the same problems seemed to permeate it as well. The ethanol character leads me to believe this will be a much better whiskey at 6 years than 4, but when I added water to this, it certainly didn't dilute the tire rubber flavors. If anything, it amplified it.  I tried hard to convince myself it was me, not the whiskey.  I even trashed the first set of notes I took, thinking it had to be something I ate that affected my palate and came back to it the next night.  And the next.  It wasn't something I ate.  It was the whiskey.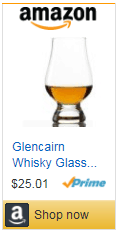 There will be a lot of Willett fans who aren't happy with this review. I get that. I'm not happy because, all in all, I'm a pretty big Willett fan. But I have to be honest in my assessments or there's no point in this blog at all. While this is drinkable, I suppose, it's inferior to a lot of other bonded bourbons that can be had on the shelves for half its cost. Heaven Hill 6 year, Evan Williams, Jim Beam, and Very Old Barton all have better bonded bourbons on the shelf right now that are at least the same price, and in some cases closer to $10 than $20. And they're all better.
I'm really pulling for Willett. There was a time when I felt they could do no wrong with their barrel picks. They're new to the distilling game, so maybe time will mellow out this whiskey. Until then, I can't recommend it.
ModernThirst.com Score: 79 out of 100 points.