The Latest from ModernThirst
ModernThirst tastes and reviews the 2017 offering of the ultra-premium Parker's Heritage, an 11 year old single barrel barrel-strength bourbon from Heaven Hill. This 11th edition of the collection honors late Master Distiller Emeritus, Parker Beam, and was aged in the famed Deatsville rickhouse location.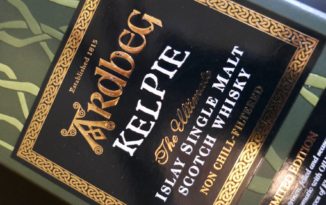 ModernThirst dives into a tasting of Ardbeg Kelpie. Read on for tasting notes, ratings, and more.